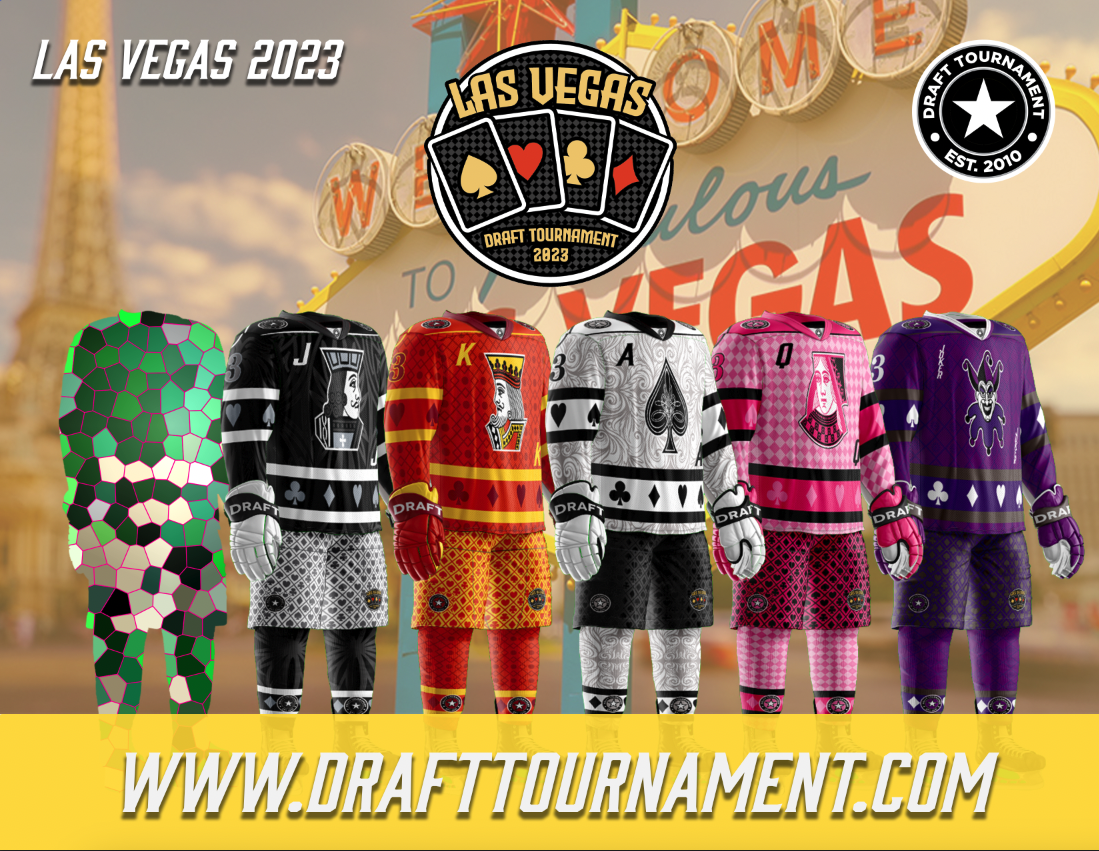 Get ready to shuffle the deck and deal with the excitement of the upcoming Draft Tournament in Las Vegas. This year's event marks the 10th Anniversary of our first tournament in Las Vegas, we have decided to reimagine our original theme from 2013. Technology has changed since then, so we can get a little more flashy with this years designs! We have expanded to 6 teams this year, which will also be different than our original 4 team tournament back in 2013. New hockey venue, as we have moved from the old Ice Palace to the beautiful City National and new hotel partner with the Red Rock Casino across the parking lot. No shuttles to the rink like in 2013!!! This is a perfect theme for Las Vegas, as it ties into the city's reputation as the entertainment capital of the world, as well as its deep association with gambling.
This years theme is – Playing Cards
Next team up is the Deuces!
If you want to join us 2023 for a Draft Tournaments you have to act fast:
Las Vegas Apr 7- 9th (3 spots left) – REGISTER NOW
Toronto May 12-14th – REGISTER NOW
Canmore May 19-21st – REGISTER NOW
LA June 23-25th – REGISTER NOW
Calgary July 7-9th – REGISTER NOW
Denver July 21-23rd – REGISTER NOW
Vancouver August 4-6th – REGISTER NOW
Once in a lifetime opportunity to play hockey with us this summer in Malmo Sweden August 11-13th – REGISTER NOW!
Edmonton August 18-20th – REGISTER NOW
Penticton September 1-3rd – REGISTER NOW