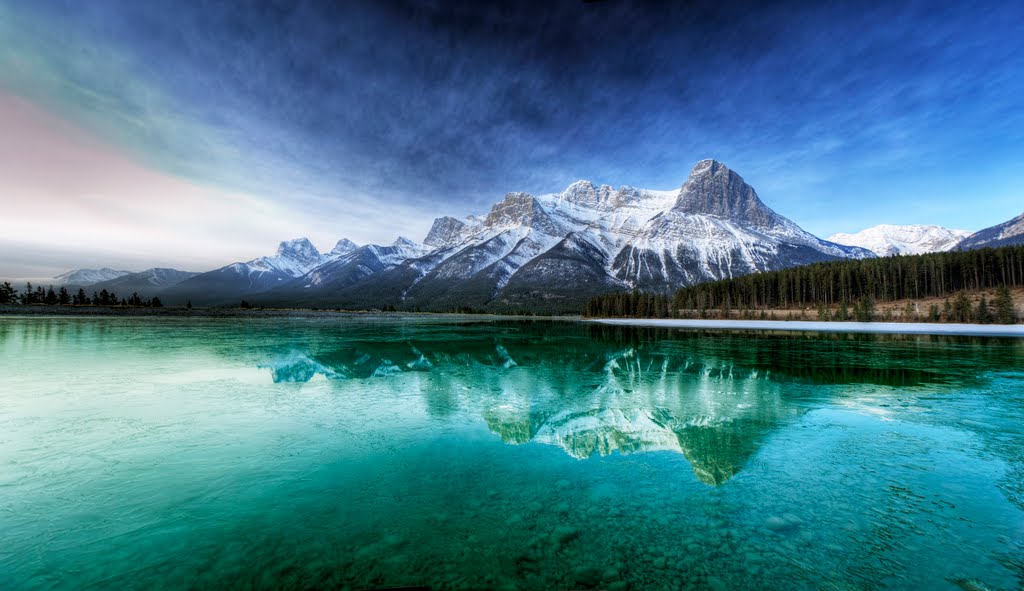 May 18th – 20th, 2018
The Canmore Draft, the Granddaddy of all Draft Tournaments is set for it's 9th annual tournament. This year promises to again be an amazing hockey weekend. Located just outside of Calgary, Canmore is the perfect destination to get away for a hockey weekend. Register with friends or by yourself, you will be drafted onto a team for the weekend.  Meet and play hockey with new teammates, you will help draft your team. Do you draft your friends or play against them? Come join us in Canmore for a great hockey weekend away.
Every Player Receives:
    2 nights accommodation at Chateau Canmore
    Friday night Draft Party
    Five games (3 round robin + 2 playoff)
    Every teams makes it a championship game
    A new jersey, pants and hockey socks to keep
CAD $524 + tax – Hotel Included
Alternate Room Options Available:
CAD $729 (+ $205) – Single Room
CAD $609 (+ $85) – Double Room
CAD $424 (SAVE $100) – No Hotel
Buddy Bonus
When you register with 2 or more friends
Save $50

  –

$474 + tax
Buddy Bonus + No Hotel
Save $150

–

$374 + tax

Register now!
Draft Party:
Be held at 7pm at the Cornerstone Theatre – 125 Kananaskis Way, Canmore, AB T1W 2X2
Draft will start at 8pm sharp
All games will:
Be played at the Canmore Recreation Centre – 1900 8th Ave.
Canmore, AB T1W1Y2
Consist of three 12 minute stop-time periods
Played with the NCHL rule book
Have 2 referees and 1 scorekeeper
Game Schedule:
Saturday, May 19th
Game 1 – 8:00am Team 1a vs Team 2a
Game 2 – 9:15 am Team 1b vs Team 2b
Game 3 – 10:30 pm Team 3a vs Team 4a
Game 4 – 11:45 pm Team 3b vs Team 4b
Game 5 – 1:00 pm Team 2a vs Team 4a
Game 6 – 2:15 pm Team 1a vs Team 3a
Game 7 – 3:30 pm Team 1b vs Team 3b
Game 8 – 4:45 pm Team 2b vs Team 4b
Game 9 – 6:00 pm Team 1a vs Team 4a
Game 10 – 7:15 pm Team 2a vs Team 3a
Game 11 – 8:30 pm Team 1b vs Team 4b
Game 12 – 9:45 pm Team 2b vs Team 3b
Sunday, May 20th
Game 13 – 7:45 am   5th vs 8th (B1)
Game 14 – 9:00pm 1st vs 4th (A1)
Game 15 – 11:15 am 6th vs 7th (B2)
Game 16 – 12:30 am 2nd vs 3rd (A2)
Game 17 – 1:45 pm  Loser B1 vs Loser B2 ( D final )
Game 18 – 3:00 pm   Winner B1 vs Winner B2 ( C final )
Game 19 – 4:15 pm   Loser A1 vs Loser A2 ( B final )
Game 20 – 5:30 pm   Winner A1 vs Winner A2 ( A final )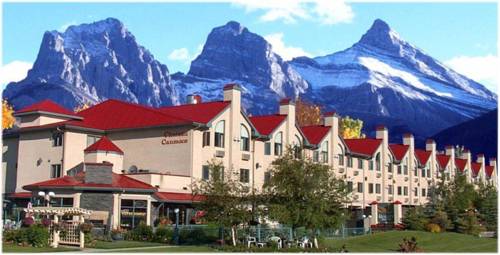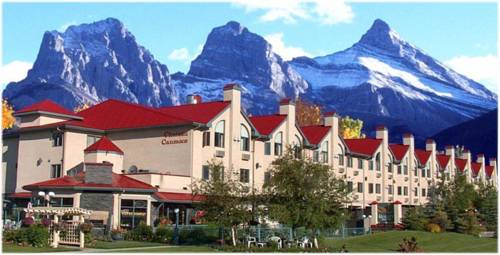 Quality Resort Chateau Canmore
1718 Bow Valley Trail, Canmore, AB T1W 2X3, Canada
Nestled in the beautiful Rocky Mountains, the Quality Resort® Chateau Canmore provides easy access to Banff National Park and Norquay ski area, the Canmore Nordic Centre, Canmore Golf & Curling Club and Bow Valley College – Canmore Campus.
Canmore is the perfect year-round destination for outdoor enthusiasts who enjoy recreational activities including downhill and cross-country skiing, dog sledding, golf and white-water rafting.
All spacious suites come equipped with fireplaces, spacious sitting areas, sofa sleepers, coffee makers, refrigerators and microwaves. Some suites feature whirlpool bathtubs, turn-down service and luxurious bathrobes.
Guests of this hotel enjoy many amenities, including free coffee,  indoor pool and outdoor hot tub, sauna and tennis courts. The exercise room features state-of-the-art fitness equipment. The Gasthaus restaurant and the Outpost lounge are both located on the premises.
Business travellers will welcome additional conveniences and meeting facilities accommodate up to 120 people for most events and business functions.
Register now!