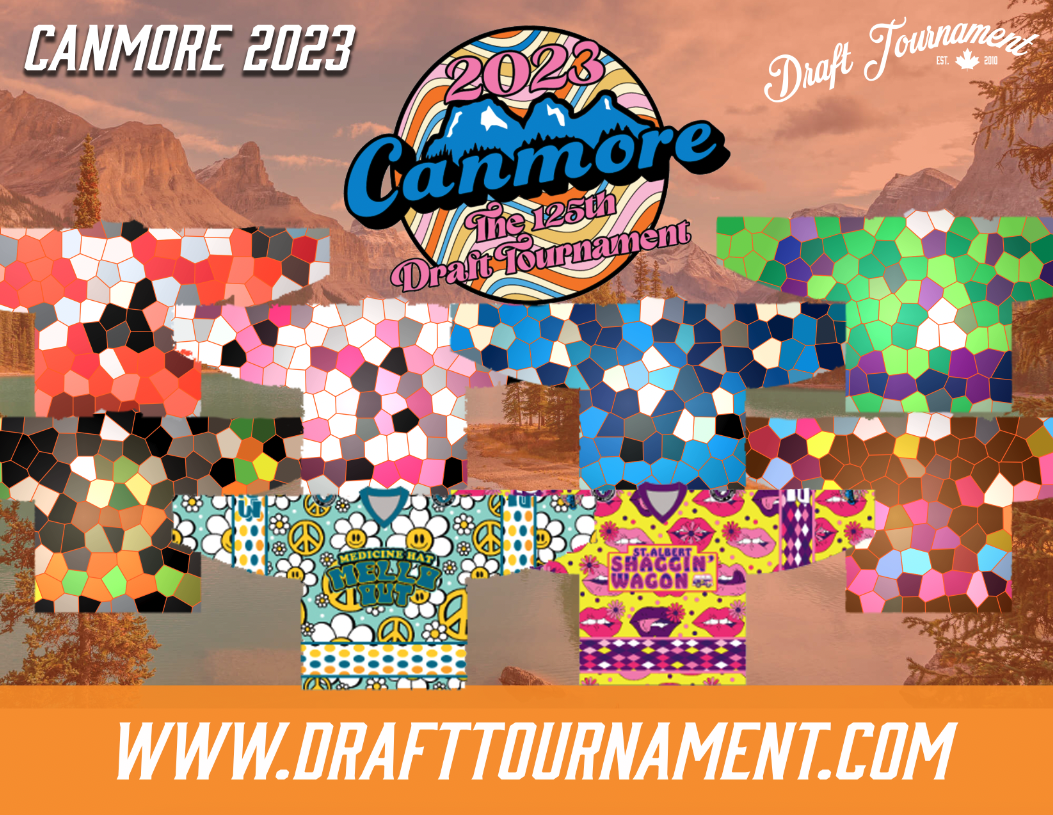 Attention hockey fans and players! We are thrilled to announce that the upcoming 125th Draft Tournament in Canmore this May will be a celebration of the sport's rich history and unique fashion trends. As a nod to the 1970s, we will be honoring the brief but unforgettable era of Cooperalls, as you will take to the ice in these iconic pants. Get ready to relive the glory days of hockey fashion and join us for a one-of-a-kind tournament experience. Don't miss out on this special event – get your Cooperalls and lace up your skates!
The theme for this year is the Alberta Disco Hockey League. What if the small towns in 1970's Alberta had a league? Would they all wear Cooperalls? Your damn rights they would, you Jive Turkeys!
First team up is the Canmore Cool Cats!
Canmore still has some spots available if you want to come celebrate 125 Drafts and play in some sweet Cooperalls register TODAY –
Canmore May 19-21st – REGISTER NOW
If you want to join us 2023 for a Draft Tournaments you have to act fast:
Toronto May 12-14th – REGISTER NOW
LA June 23-25th – REGISTER NOW
Calgary July 7-9th – REGISTER NOW
Denver July 21-23rd – REGISTER NOW
Vancouver August 4-6th – REGISTER NOW
Once in a lifetime opportunity to play hockey with us this summer in Malmo Sweden August 11-13th – REGISTER NOW!
Edmonton August 18-20th – REGISTER NOW
Penticton September 1-3rd – REGISTER NOW