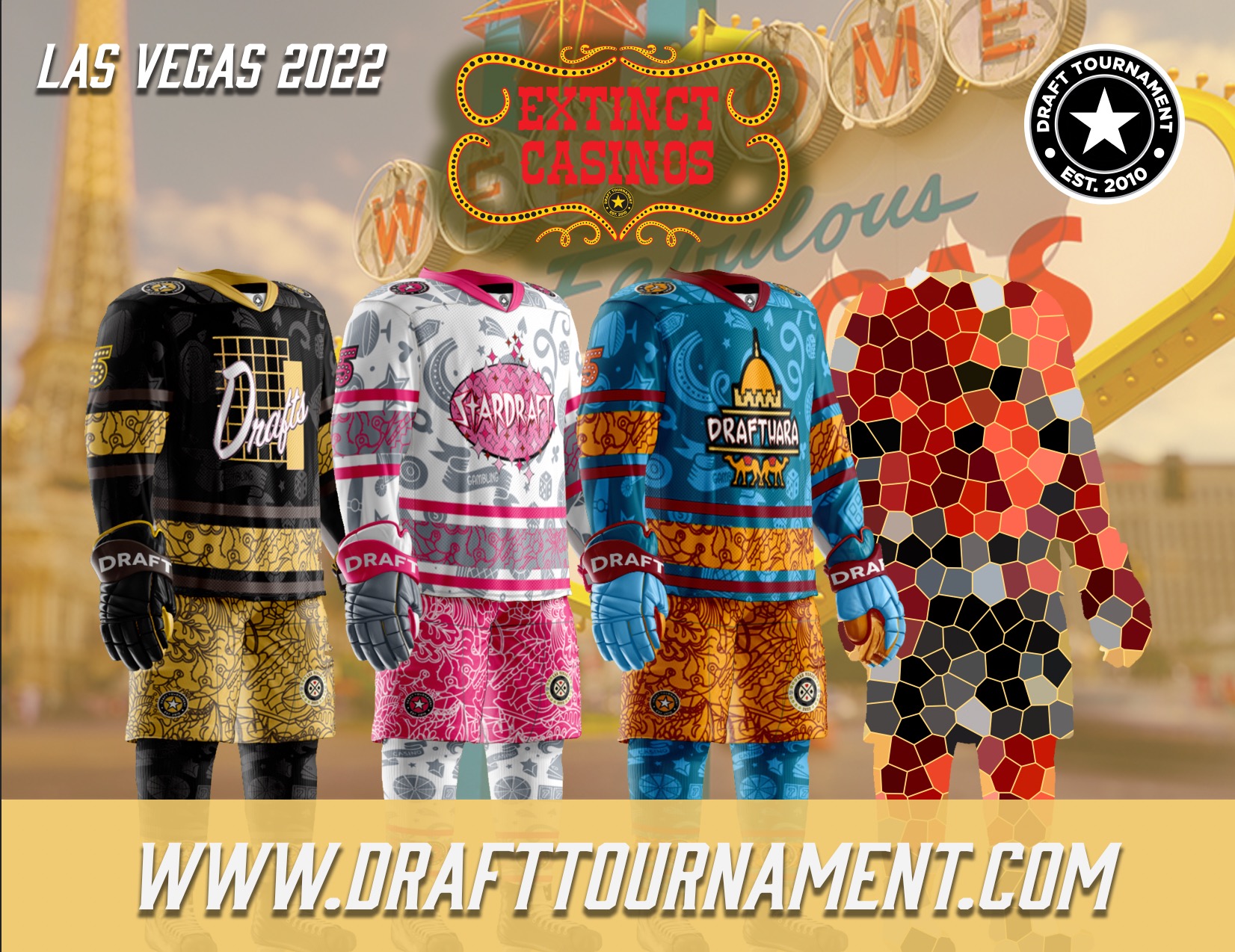 Founded as a settlement in 1905, Las Vegas has had quite the history. It wasn't always the hustle, bustle, and bright lights of the Sin City that you know today, it took a while to get there.
In the 1940s is when the city really took shape into the casino-resort hub that people know and love. The first casino to be built on Highway 91 was the Pair-o-Dice Club in 1931, and the first casino-resort on the Strip was the El Rancho Vegas, which opened in 1941.
Since then, MANY casinos have come and gone, and we wanted to pay our respects to some of these beauties with the 2022 Las Vegas Draft theme: Classic Casinos!
The fourth team up in Las Vegas is the Aldraftin!
(The Aladdin was a hotel and casino located on the Las Vegas Strip in Paradise, Nevada. Toy manufacturer Edwin S. Lowe originally opened the 450-room Tallyho Hotel on the property in 1962. The Tallyho was the only major hotel in Nevada to not include a casino; it closed at the end of the year and was sold to Kings Crown Inns of America, a hotel chain which reopened the property a month later as the King's Crown Tallyho. The company added a casino and showroom but plans to open the casino were halted when the Nevada Gaming Control Board declined to issue a gambling license because of concerns about the resort being inadequately financed.
Milton Prell purchased the hotel and began an extensive $3 million renovation of the property before reopening it as the Aladdin on April 1, 1966. A 19-story hotel tower was added in 1976. After various ownership changes, the Aladdin was closed in 1997 and demolished the following year to make room for a new Aladdin resort that opened in 2000.)
The Las Vegas Draft Tournament is currently SOLD OUT , but there are still spots in Canmore, Toronto, Los Angeles, Calgary, and Denver. Sign up before they sell out as well!