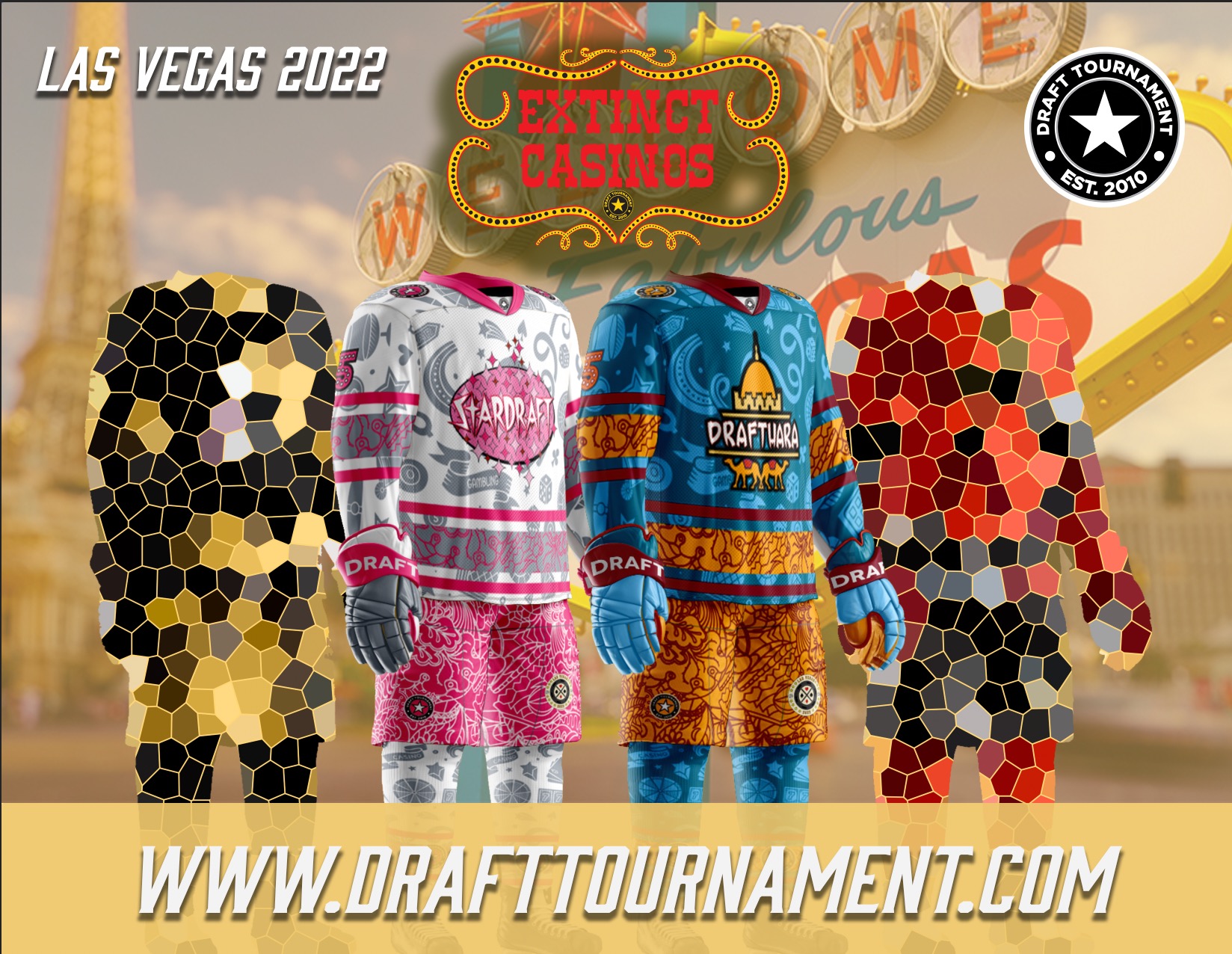 Founded as a settlement in 1905, Las Vegas has had quite the history. It wasn't always the hustle, bustle, and bright lights of the Sin City that you know today, it took a while to get there.
In the 1940s is when the city really took shape into the casino-resort hub that people know and love. The first casino to be built on Highway 91 was the Pair-o-Dice Club in 1931, and the first casino-resort on the Strip was the El Rancho Vegas, which opened in 1941.
Since then, MANY casinos have come and gone, and we wanted to pay our respects to some of these beauties with the 2022 Las Vegas Draft theme: Historic Hotels! (or should it be Classic Casinos?) 
The third team up for Las Vegas is the Drafts!
(The Sands Hotel and Casino, the seventh resort to open on the Strip, was the center of entertainment. Many famous entertainers including the Rat Pack and Frank Sinatra spent their free time in the casino. During 1955, limited integration came to the heavily segregated area of Las Vegas when Nat King Cole performed and stayed in the hotel. During the same time American singer and activist Harry Belafonte became the "first black man to play cards on the Las Vegas Strip." The Sands was closed down in June of 1996, imploded and demolished, with the Venetian taking its place.)
The Las Vegas Draft Tournament is currently SOLD OUT , but there are still spots in Canmore, Toronto, Los Angeles, Calgary, and Denver. Sign up before they sell out as well!