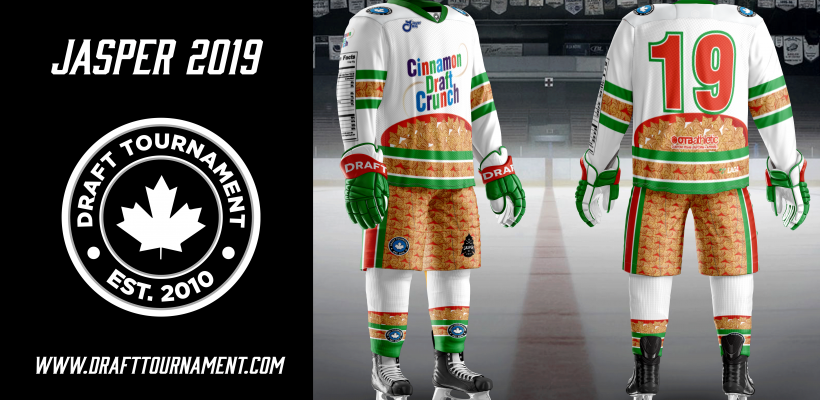 They say that breakfast is the most important meal of the day. According to Health Canada, eating breakfast gets you focussed and ready for the day, while also reducing the risk of diabetes, heart disease, and increasing the risk of scoring hatties, gross dangle bar-down Genos, sick celly's, and winning 'A' Championships!
So for the most important meal of the day, we present the most important Draft theme of the day: Breakfast of Champions!
The fifth jersey for Jasper 2019 is the Cinnamon Draft Crunch!
There are still limited spots for Jasper, so if you want to be there, sign up before it sells out!