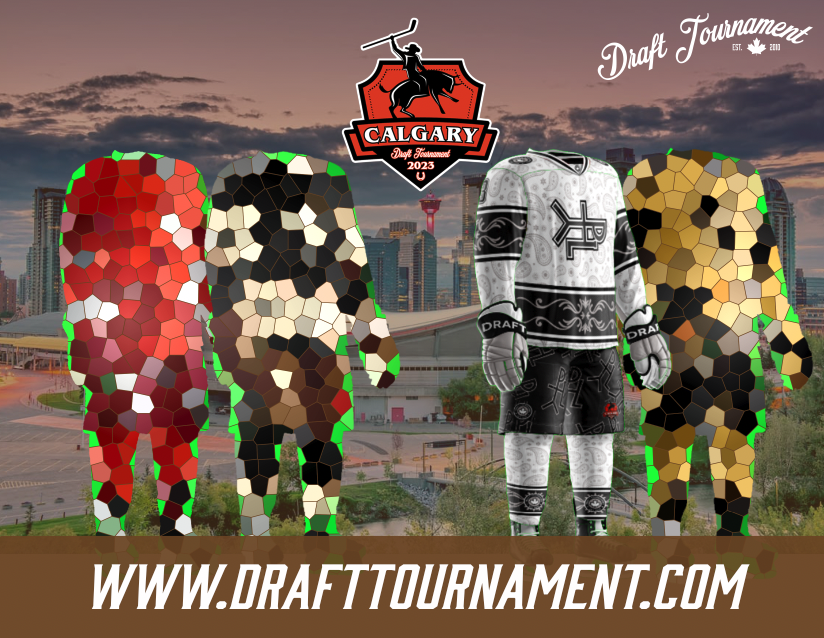 Get ready to relive some nostalgic hockey magic at this year's Calgary Draft Tournament as we introduce you to the Flying V Ranch! Inspired by the iconic play from the beloved movie, Mighty Ducks, this team is set to soar on the ice and bring back memories of the Mighty Ducks' legendary Flying V formation.
Picture a group of quack-tastic players, united by their love for the game and their unwavering determination to achieve greatness. The Flying V Ranch embodies the spirit of teamwork, camaraderie, and a never-give-up attitude.
Just like in the movies, the Flying V Ranch will leave you in awe as they seamlessly glide across the rink, perfectly synchronized in their pursuit of victory. Their impeccable coordination and precision will have you cheering from the stands, reminiscing about the Mighty Ducks' glory days.
But it's not just about reliving the past; the Flying V Ranch is here to make their own mark on the ice. With their speed, agility, and unwavering determination, they're ready to take on any opponent that dares to challenge them. Expect mind-boggling passes, lightning-fast breakaways, and goals that will leave you breathless.
The Draft Tournament is about celebrating the sport of hockey, and what better way to do it than by paying homage to a classic movie that captured the hearts of fans worldwide? The Flying V Ranch promises an exhilarating display of skill, nostalgia, and pure love for the game.
So, grab your popcorn, put on your jersey, and get ready to witness the Flying V Ranch take flight at the Calgary Draft Tournament July 7-9th. It's time to relive the magic, embrace the quack attack, and experience the thrill of hockey like never before!
Stay tuned as we unveil more teams, each with their own unique charm and inspiration. The Calgary Draft Tournament is shaping up to be an unforgettable celebration of the sport we all love. Don't miss out on the action, and join us in cheering on the Flying V Ranch and all the other incredible teams!
If you want to join us 2023 for a Draft Tournaments you have to act fast:
Calgary July 7-9th – REGISTER NOW
Denver July 21-23rd – REGISTER NOW
Vancouver August 4-6th – REGISTER NOW
Once in a lifetime opportunity to play hockey with us this summer in Malmo Sweden August 11-13th – REGISTER NOW!
Edmonton August 18-20th – REGISTER NOW
Penticton September 1-3rd – REGISTER NOW