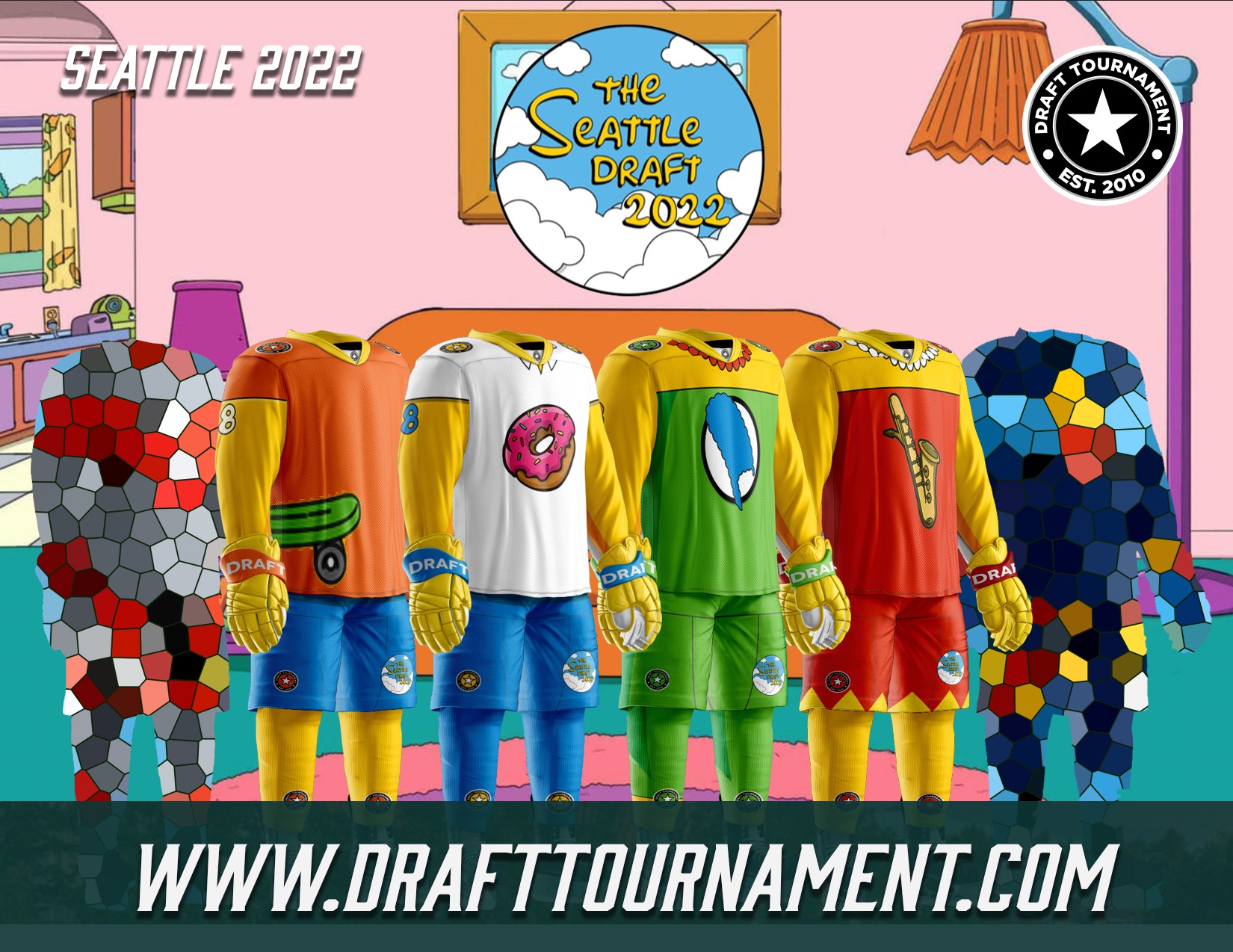 Shh!
The Draft Tournament has been making the Seattle area one of its main American hubs for almost a decade now, with Bremerton being one of the rowdiest and most attended tournaments on the schedule. But for the first time ever, the #DraftFamily will actually be in Seattle and playing at the Kraken Community Iceplex (the practice facility of the NHL's Seattle Kraken)!
So to celebrate this monumental occasion for the Draft Family, we wanted to celebrate one of America's oldest and most loved families. Hailing from Springfield, Massach, New Jerse, Californ… (wait, what state is it in????) we give you the Draftsons!!!
The fifth team in Seattle is the Margarets!
The Seattle Draft Tournament is currently SOLD OUT, but you can sign up for the waitlist here. You can also register for Nashville (3 spots left), Las Vegas (7 spots left), Comox, Canmore or Toronto!