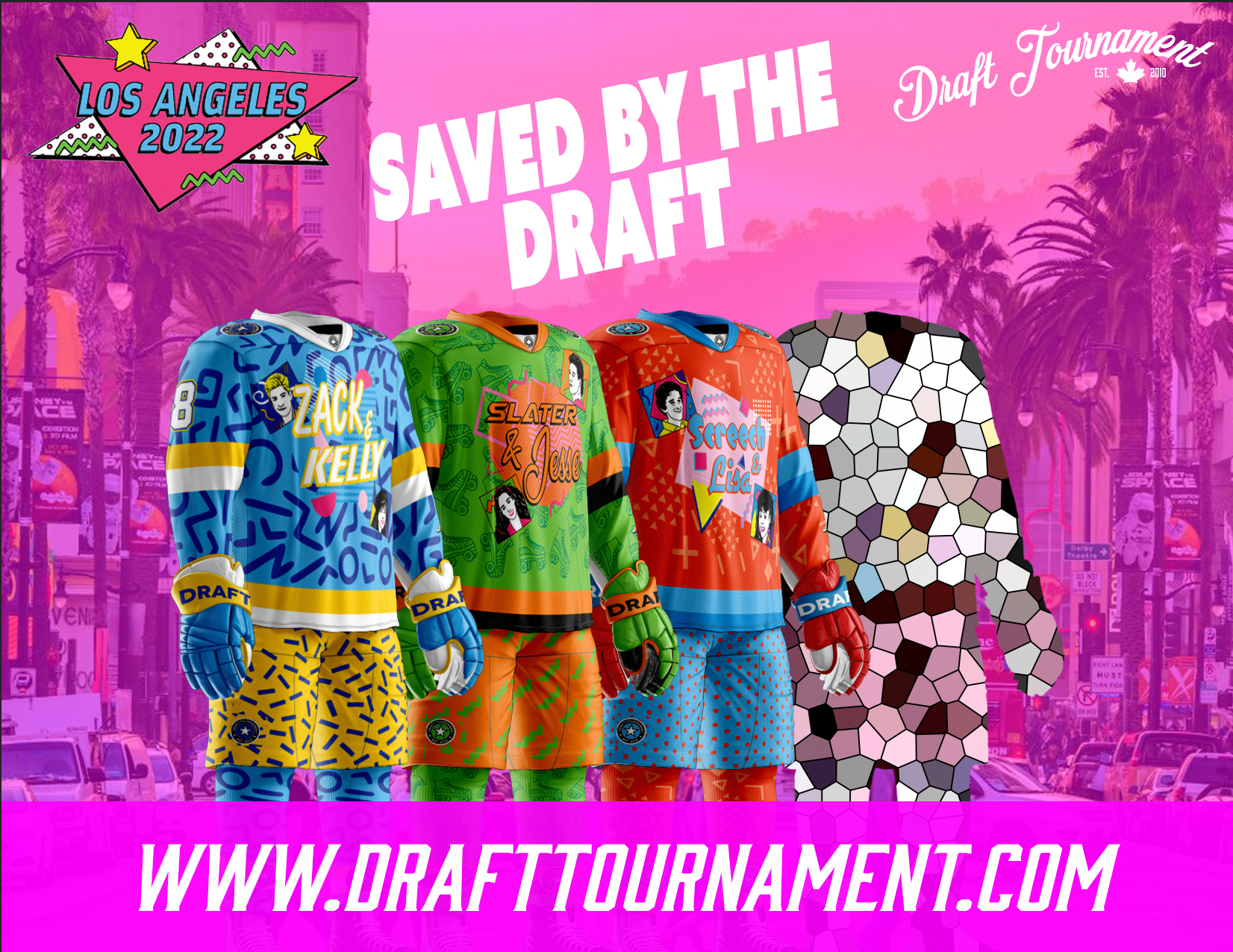 Southern California has its own style, it always has. Every decade comes with a new look and feel, but one of the standout decades was the 90's. California 90's style was iconic. Crazy neon colours, radical shapes and designs. Nothing said 90's California fashion more than… A close-knit group of six friends getting through their teens together while attending Bayside High School in Palisades, California – Saved by the Draft!
The fourth team in LA, the iconic Draftside Tigers!
There are ONLY 5 SPOTS remaining, so grab yours before it's gone! It's one of the best tournaments all year.
There are also spots in Calgary, Denver and Vancouver too. Hope to see you soon!