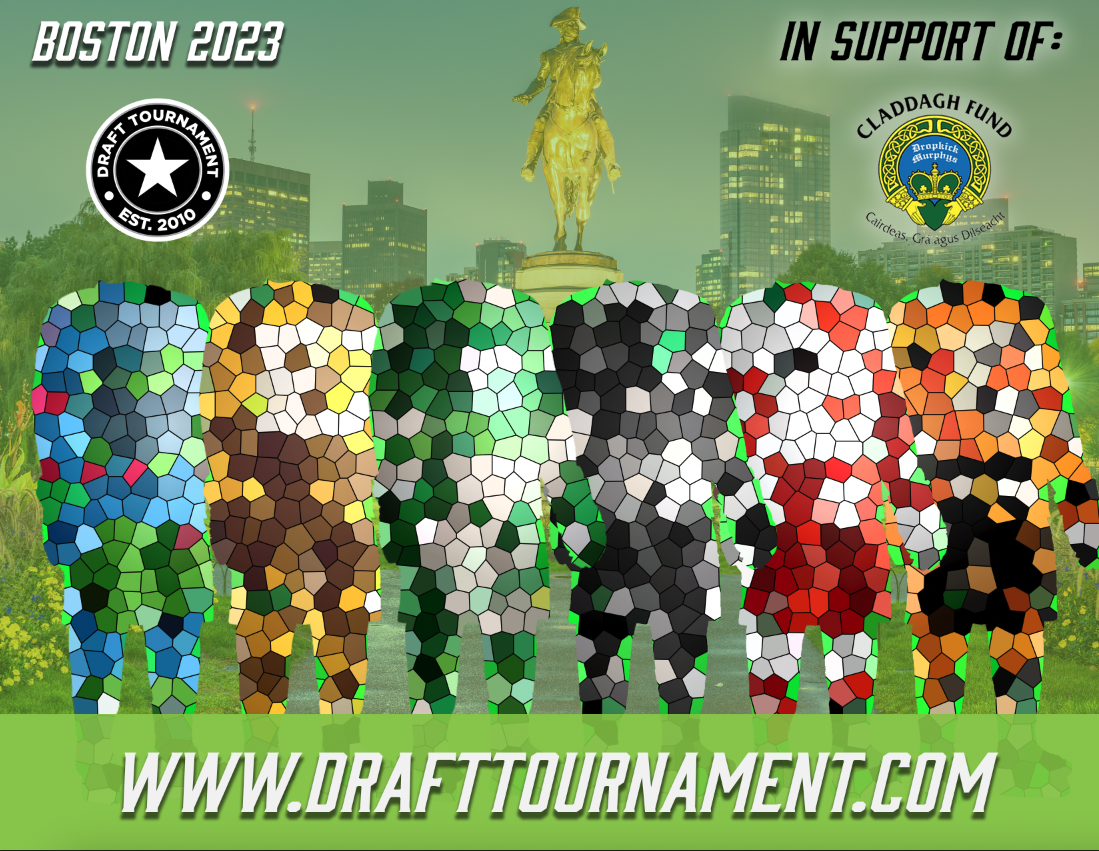 The Boston Draft Tournament is back for our 7th annual hockey celebration on the festive weekend of St. Patrick's Day. This tournament is not just about the love of the game and the Draft Family, but also about supporting a great cause. The Claddagh Fund Charity is the beneficiary, an organization that helps provide resources and support for local veterans and their families and other Boston based charities.
Last year, the Draft Tournament partnered with the one and only Dropkick Murphys for our tournament theme. This year the Murphys asked if we would run it back and do another set of jerseys for this year's tournament… how can we say no!!! Nothing says Boston and St. Patricks day more than the Dropkick Murphys. We will be sure to have a weekend filled with Irish music, green beer, and St. Patrick's Day spirit. The tournament will be a perfect way to kick off the St. Patrick's Day celebrations in Boston, with a weekend of hockey, music, and Draft Family spirit. Let's lace up our skates, don our green, and hit the ice for a great cause in support of the Claddagh Fund Charity! This year's theme is – Dropkick Murphys 2.0
The tournament is SOLD OUT but if you still want a chance to play, join the WAITLIST!
If you want to join us 2023 for a Draft Tournaments you have to act fast:
Tampa Bay Jan 20-22nd – REGISTER NOW
Lake Louise ODR (almost full) Feb 17-19 – REGISTER NOW
Seattle Mar 24-26th – REGISTER NOW
Nashville Mar 31-Apr 2nd – REGISTER NOW
Las Vegas Apr 7- 9th – REGISTER NOW
Toronto May 12-14th – REGISTER NOW
Canmore May 19-21st – REGISTER NOW
Once in a lifetime opportunity to play hockey with us this summer in Malmo Sweden August 11-13th – REGISTER NOW!