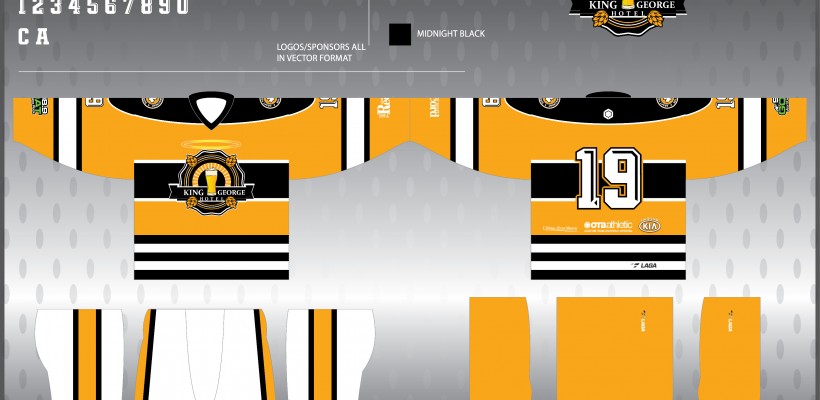 Comox, BC is a small town with a ton of history.
Over that past few decades – a number of local bars have either burnt down or been destroyed. Most people that have lived there for a while will know of all of them. They are all remembered fondly – with quite a few stories being told about them. None of them have been rebuilt for one reason or another.
To celebrate these bars and this history, the theme for the 2017 Comox Draft Tournament is Bar Down! 
The second team is the King George Divinity!
"Old loggers, coal miners and pool sharks were always in the heart of the old King George Hotel if you were to take a gander down Dunsmuir between Second and Third Streets. The hotel opened in 1911, although it was rebuilt after the big Cumberland fire that knocked out half the downtown area – a fire supposedly started by the late first owner's widow.
But in 2014, this family-run establishment was forced to shut its doors, leaving plenty of fond memories behind. A sad end to an iconic building and business in Cumberland." 
See the full article here.
Want to sign up for Comox? There's only 5 player spots left, so get on it ASAP if you want to be there!