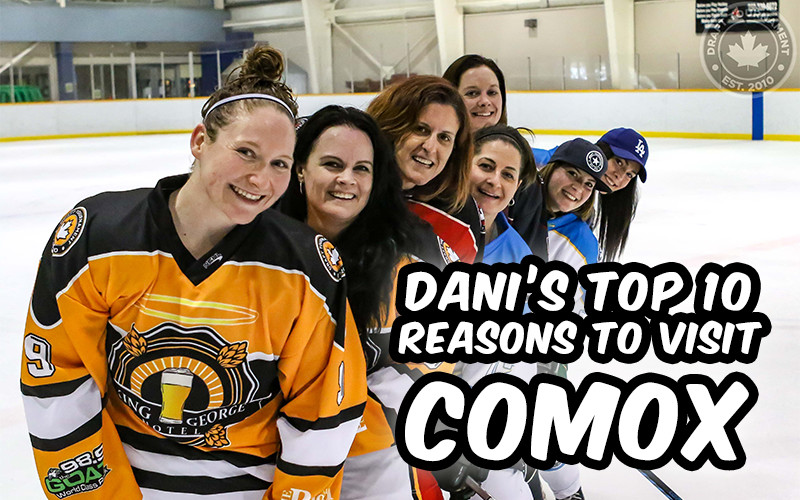 After visiting Comox, B.C. twice in the last two years, I'm in disbelief that this hockey tourney is still one of the best-kept secrets on the Draft Tournament circuit. Lucky for you, I am horrible at keeping secrets. So I'm going to let you in on all the delights this little Vancouver Island gem has to offer, with the top 10 reasons to visit Comox!
1. Play with the Mayor of Comox himself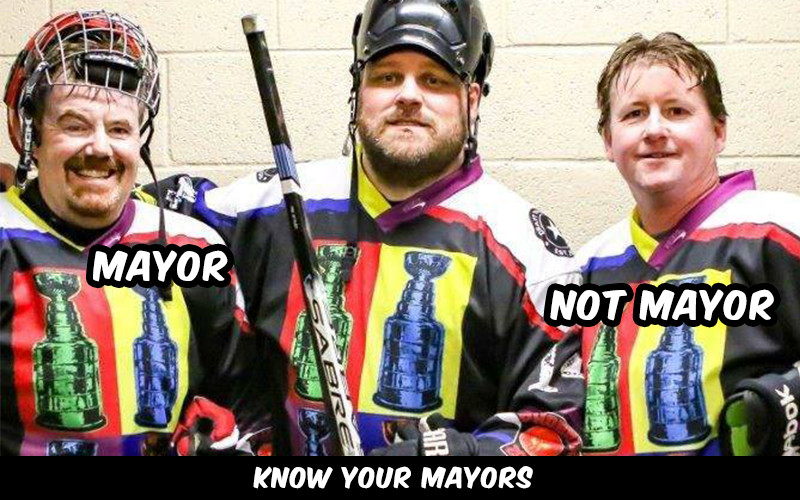 How many people can say they've skated with the Mayor? Well, come to Comox and you'll even get to have beers with him! Comox Mayor Paul Ives is a beauty, and loves to show off his community. We've heard if you pass him a cold brew, he'll always pass you the puck. Just make sure you accept no substitutes – there is only one Mayor Phil – err, I mean Paul.
2. Stay at a swanky golf resort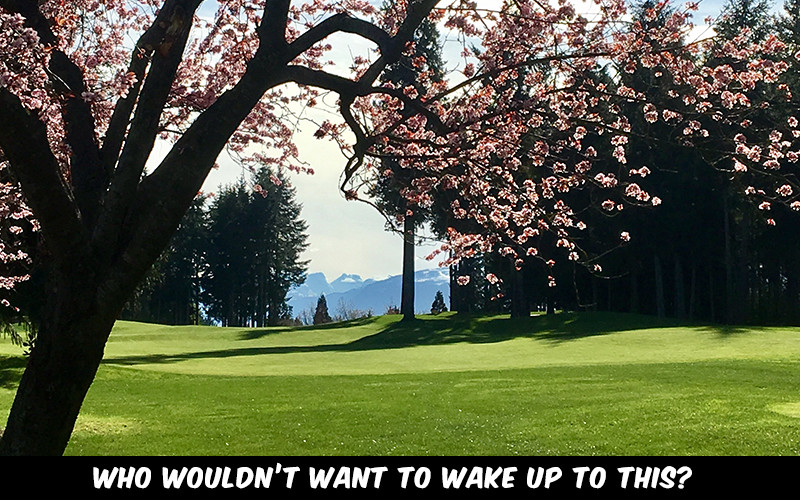 The first time we stayed at the Crown Isle resort, we were more than a little excited to discover all the rooms are suites. While the colours might be slightly vintage, the luxury comfort is not. You can easily share a room with three of your best buds – the suite I stayed in had four beds, a kitchenette, and enough room to spread out. Plus, the views can't be beat. Which leads to the next perk….
3. Play a quick golf tourney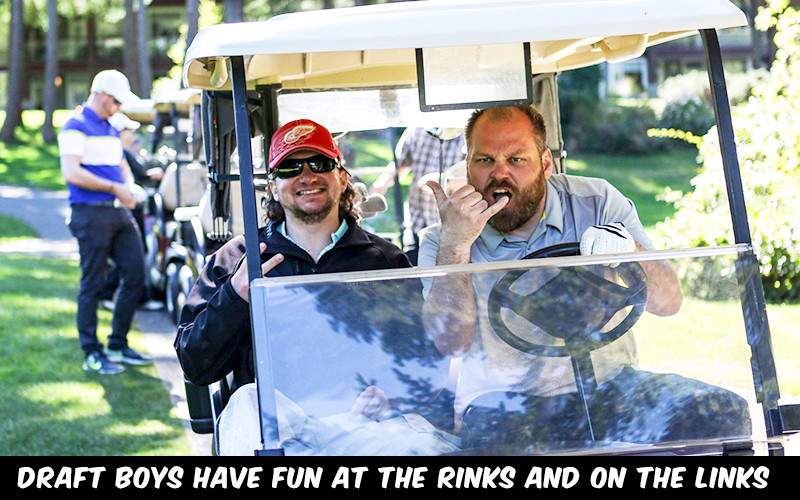 When the Comox Draft was announced, the Draft Family jumped all over the chance to have a Friday morning scramble at the award-winning golf course. What a gorgeous location to get outside and lose a few balls. It gives you a chance to meet some new fam and bond before the Draft Party later that night. For non-golfers like myself, I can recommend playing volunteer caddy and being the Commissioner of Cold Drinks (100% real title).
4. West Coast weather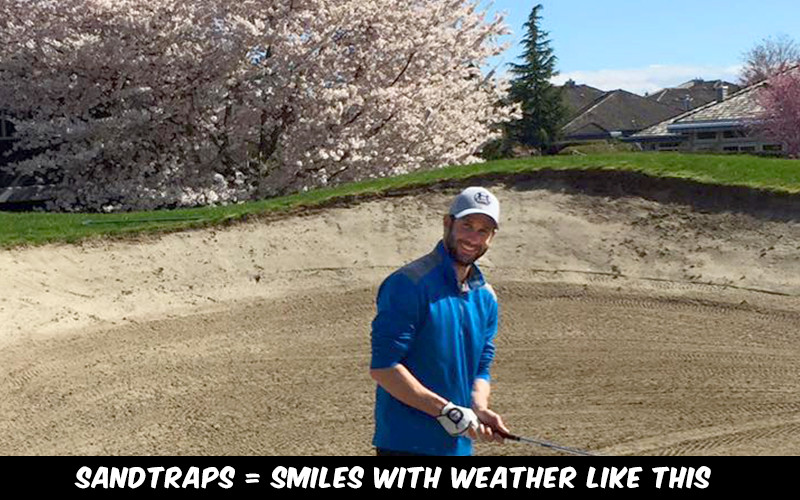 Welcome to West Coast British Columbia. While other parts of Canada and the US might still have remnants of snow, this delightfully mild Vancouver Island community is ready to give you real springtime. Take in all the flowers and foliage you won't see for months elsewhere. The Comox Valley is lush with parks and great places for a stroll or bike ride.
5. World's largest hanging basket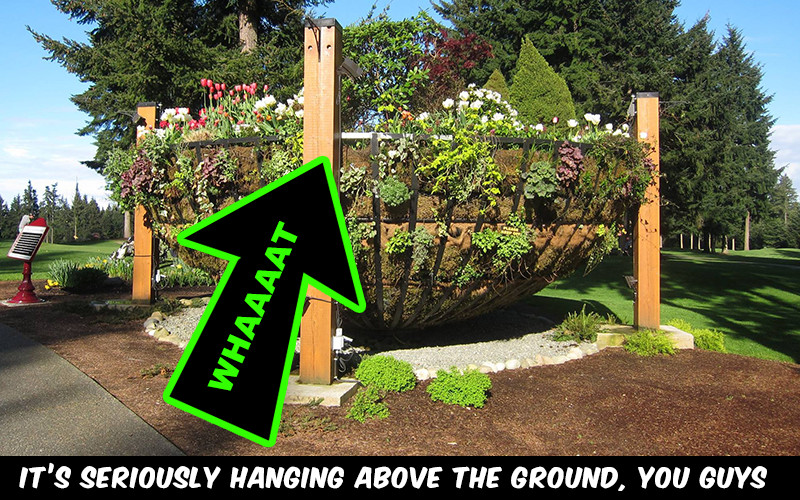 Speaking of foliage, holy crap there's a massive hanging flower basket on the golf course! This is not a joke. I heard a rumour it was the largest hanging flower basket in the world. You're not supposed to climb on it, and I'm not saying I found the ladder to the top, but … moving on!
6. Hydropath Spa Experience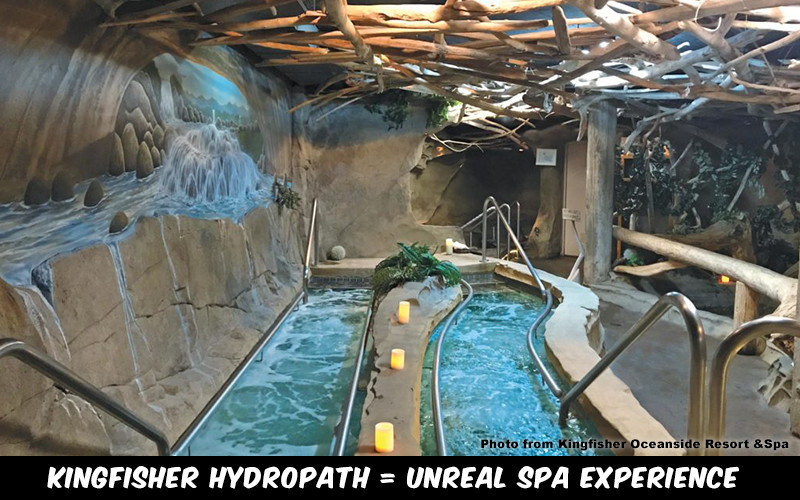 We tried this last year and it was a surreal dip into a relaxing experience you'll be telling all your friends about. The Kingfisher Oceanside Resort & Spa takes you down a path of soothing water stations to massage, bathe, cleanse and refresh every part of your body. We even got to relax in their huge outdoor hot tub before we tried out this unique spa journey. Definitely worth a visit.
7. Fresh Seafood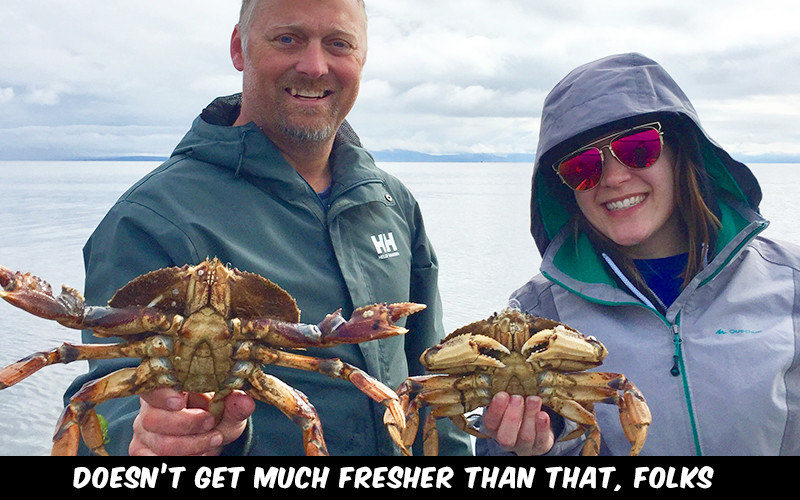 Since we're talking about luxury, let's get to what matters most: what we're going to shovel into our mouths. Naturally, being located on an island and all, Comox has some exquisite seafood and sushi offerings. It's a great opportunity to try something new at one of their fantastic local restaurants — your palate is sure to be pleased.
8. World-famous donuts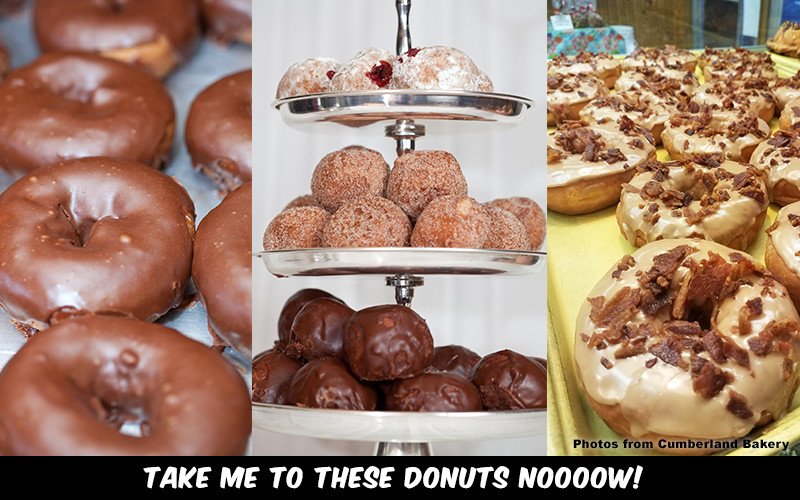 Slide on down to Cumberland Village Bakery for sweet, fluffy baked goods that will have you drooling. Their donuts top the list for must-try if you crave sweets like me. Probably best to get half a dozen just for yourself, and maybe another half dozen to try again (incase you forget what they taste like). Most importantly, I won't be sharing mine.
9. Barrels of breweries

You'll need something to wash down those dozen or so donuts, so you best go check out some of the local craft breweries. We swung by Gladstone Brewing Co., which offers something off the beaten path from the regular beer stores. You can take your brew to go or have them pour you a pint and hang out on the patio.
10. American dollar advantage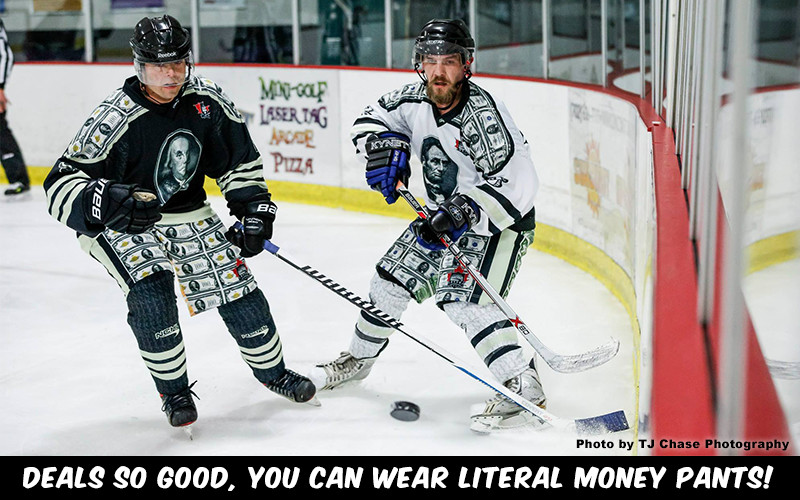 This one is specifically for our neighbo(u)rs down in good ol' America. Visiting Canada means your dollars go even further! Plus, you get to play with our fun Monopoly money. Discount vacation, what's not to like!?
Bonus: Getting to see the #DraftFamily!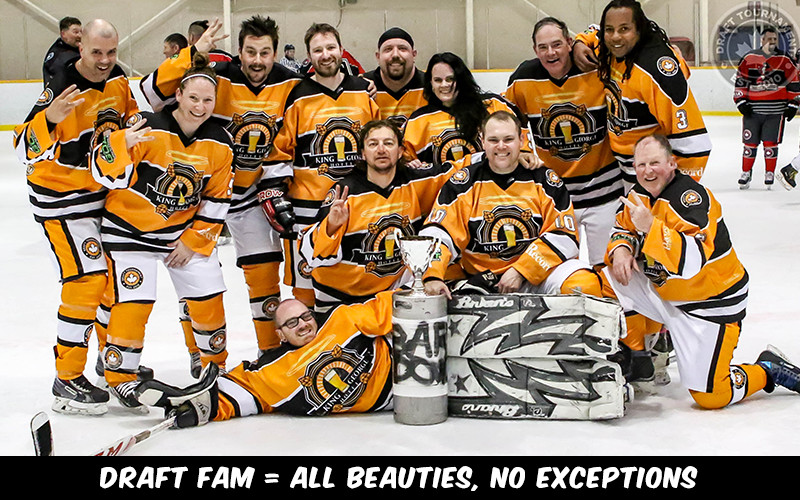 Ok, I'm cheating by listing more than 10, but I can't leave out the amazing Draft Family. Whether you've been to a draft or not, the Draft Fam is here and excited to see you. These people are what make Draft Tournaments truly awesome (though the beer and hockey are up there, too).
So, come join the fam on Vancouver Island this April at one of the most gorgeous draft locations there is. The tournament is already 50% SOLD OUT so you better sign up today!
See you there!