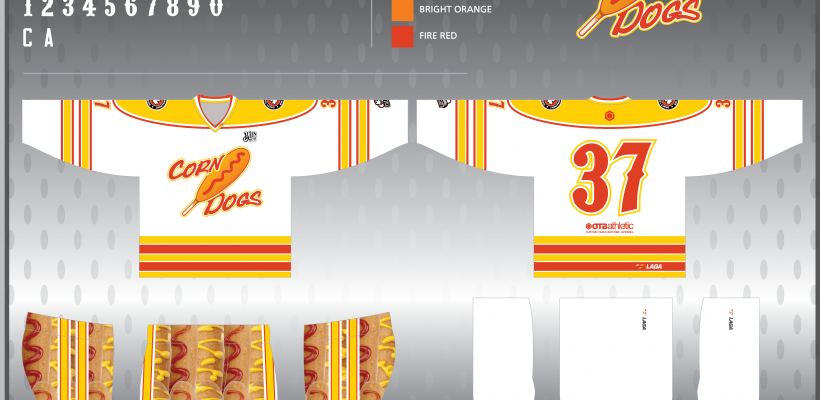 The Calgary Stampede has been around for over 100 years, and is the biggest festival in Canada both in people attended, and money spent. It is famous for the parties, the Grand Stand Show and rodeo, the Western wear and yes, of course the food. People come from all over the world to try just some of the incredible food that the Stampede has to offer! Pancake breakfasts, deep-fried anything you can imagine, scorpion pizza… It gets a little weird.
So what better theme for a Draft Tournament for us weirdos that love craziness and food!? The theme for the 2018 Calgary Draft Tournament is Stampede Food!
The second team is the Corn Dogs! One stick, one dog dipped in corn batter, and fried until crispy golden brown. It's America on a stick. And when you're out walkin' about at the bustling Calgary Stampede, food on a stick is the way to go.
Calgary has officially SOLD OUT now,  but you can still sign up for the waitlist. There are also great tournaments coming up in Vancouver and Penticton later this summer, so if you want to get in before they sell out as well, sign up now!