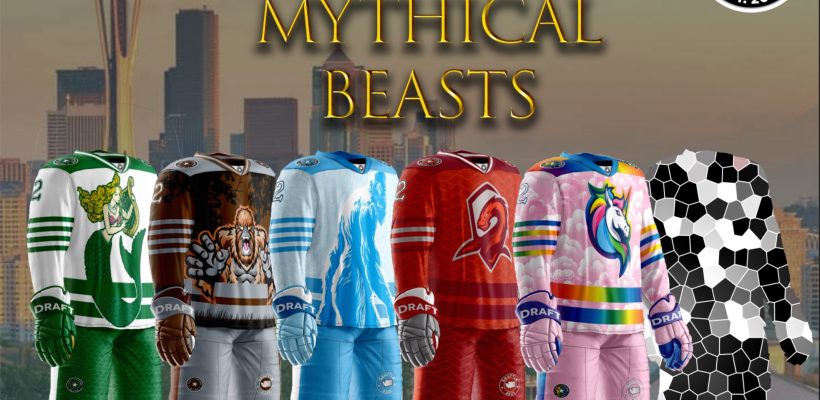 This year we wanted to try something new and let YOU decide the theme for the Seattle Draft Tournament. A ton of people gave some awesome suggestions, and we made a top 10 where the Draft Family voted for their favourite option. And BOY was it close!
Just one vote separated the top two options!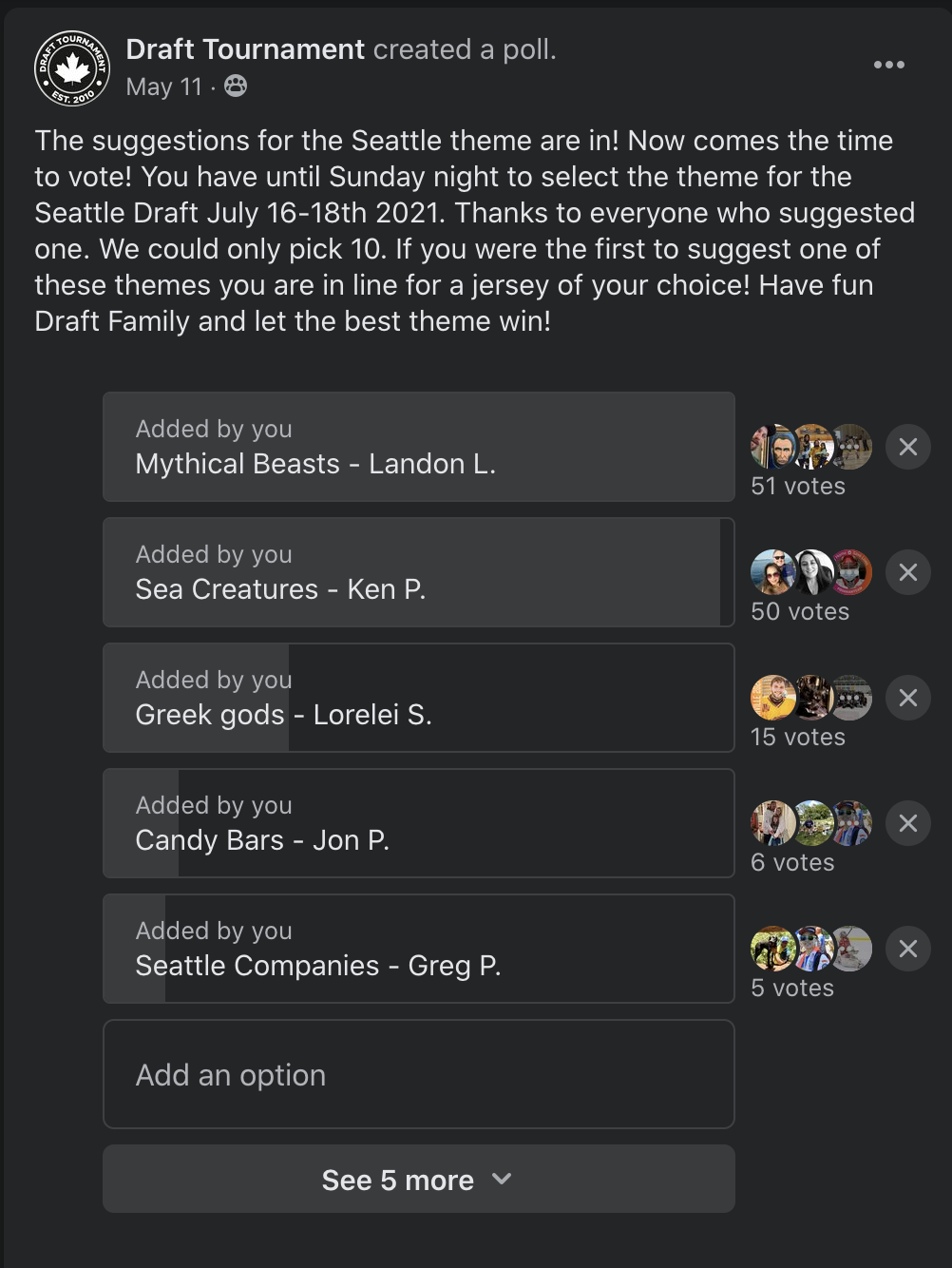 So congratulations to Landon, the people have decided: the theme for Seattle 2021 is Mythical Beasts!
The sixth and final beast to be revealed is the Kraken!
There are only 5 spots left for Seattle and it WILL sell out, so make sure to register today if you want on join us!