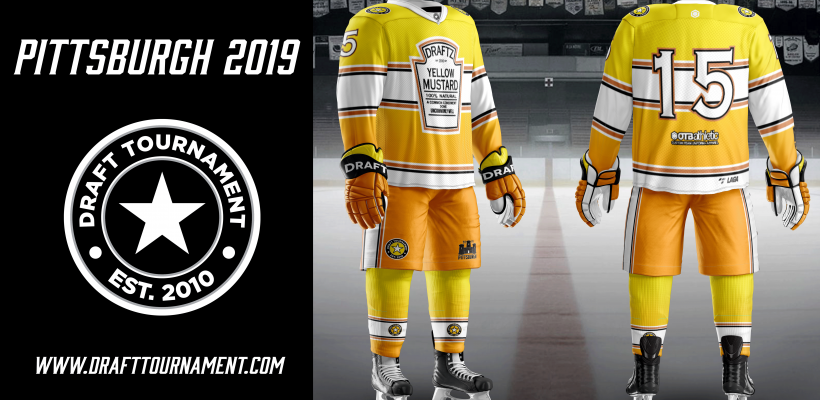 Way back in 1869 there were two businessmen named Henry J Heinz and L Clarence Noble that started a food processing company in Pittsburgh, Pennsylvania.
They started selling horseradish until 1876 when their big break came: Ketchup. You may have tried theirs before.
Now 150 years later Heinz sells 650 million bottles of Heinz Ketchup a year in 140 countries worldwide — that's 1,000 bottles every minute, and results in more than $1.5 billion dollars annually. And then there's the single-serve packets… The company sells 11 billion packets per year, which, according to the company website, works out to two packets for every person on earth!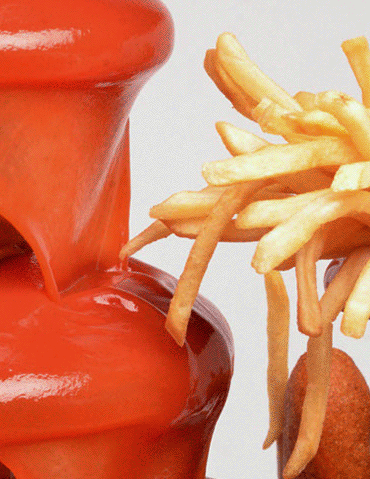 I hope you're not too hungry by now! The theme for the 2019 Pittsburgh Draft Tournament is: Saucey Hockey!
Second up is the Mustards!
There are still four spots left for Pittsburgh, so if you want a taste of these awesome uniforms, you gotta sign up ASAP!