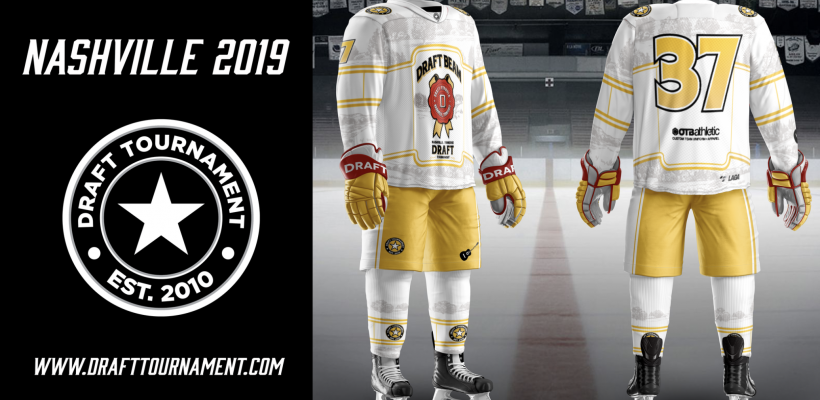 Nashville is one of the funnest cities in America, and was actually named the top U.S. travel destination in 2018! So you know we are excited to play some hockey and party on Broadway!
If you have been to a Draft Tournament before, then you know we love beer. You also know we love passing a bottle of whiskey around the dressing room from time to time. Nothing like a shot of Fireball to warm you up instead of three minutes skating in circles, right!?
So what better way to celebrate playing in Tennessee, the capital of whiskey and partying, than to give you the 2019 Nashville Draft Tournament theme: Whiskey Stick!
The seventh team up in Nashville is Team Draft Beam!
Nashville is sold out, but Las Vegas had two spots open up yesterday. It will sell out again, so please sign up before it's too late!
There are also spots in Canmore and Toronto to get your Draft Tourney fix. Sign up today to get your spot!