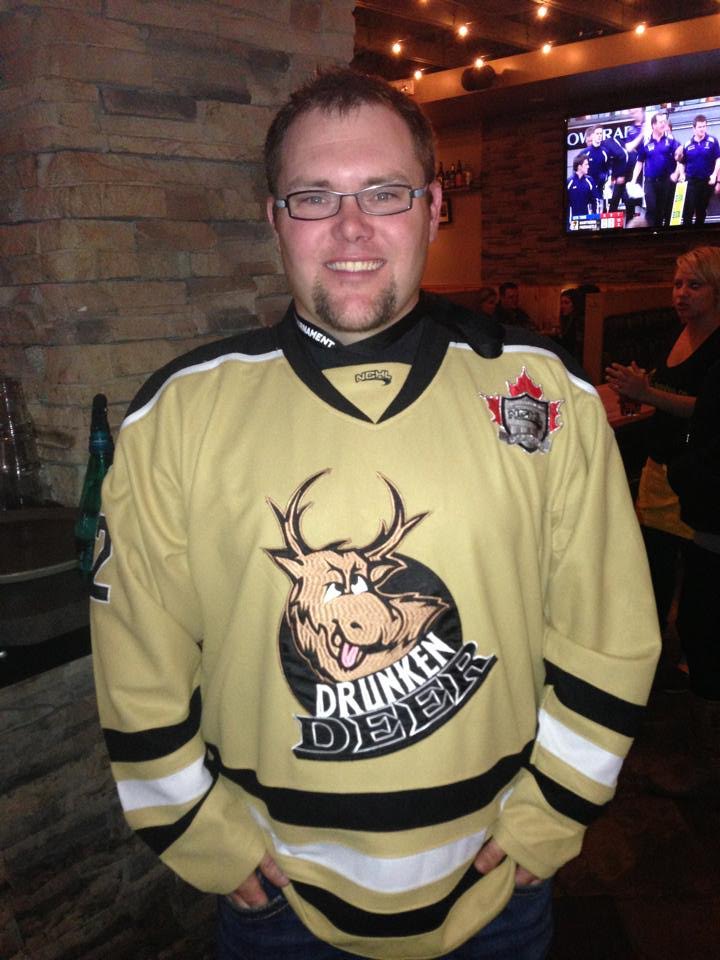 As I sit here on the eve of the Jasper Tournament, setting up the draft rounds for another upcoming incredible weekend, I can't help but to think back 2 years ago to the one that started it all for me. September 2013 was a momentous time for me. I had just made the trek from Oklahoma City to Calgary. I was starting anew in a place that, quite frankly, was cold, huge, and intimidating as hell. I knew a grand total of like, 5 people in Calgary, and all but 1 or 2 of them are related to me by marriage.
I had met Roman online, a year back, when I reached out to the NCHL about a team tournament they were trying to put together. I was always in Calgary at Christmas and wanted to get some of my Oklahoma buddies up to play some real Canadian hockey. The tournament didn't work out for me, but little did I know what just trying to make it work out would lead to.
Roman said that once I made it to Calgary and got set up, I should stop by the NCHL office and we could have a chat. This was the chat that would change the direction of my life for sure. I met with Roman and talked about (what else) hockey. I think (ok I hope!) Roman was a little impressed that I was able to start growing hockey in a place like Oklahoma. I was in awe that he (and the others) had built a league of 200 teams in Calgary. I didn't know adult leagues that big even existed. The conversation ended with us saying we should talk more but I was also invited to this little tournament thing they put on in Jasper.
It was called a Draft Tournament. It was explained to me that it "was different than team tournaments, because instead of needing a full team you could sign up by yourself and be drafted to a team based on how fast you chug a beer." I was a bit hesitant to go at first. I had just met the boys in the NCHL office (KP, Arnie, Brant, Roman, and Matt) and this was Canadian hockey. How the hell could I show up and not look like an idiot on the ice? As the story goes, I ended up going and having a blast. I went in knowing 5 people at the tournament but I left the tournament with 84 new friends and incredible memories. I had gone to a lot of tournaments in and around Oklahoma, but these draft tournaments are simply different.
They aren't nearly as much about the hockey as they are the people you meet and the friends you make. The Crazy people; The Tiff's, The Iron man Ramsdell's, The Lonny the Legend's, and the Steve Migs'. The full family affairs like the Macdougalls and the Nuestaeters; and everyone else that comes to tournaments & brings with them their uniquely awesome personalities is what makes these tournaments so very special. I am very lucky that I am able to be at every tournament and get to experience them with all these people that I can now call my friends…. even more than that I can call them my family… my draft tournament family.
If you are heading out tonight for Jasper, if you're anxiously awaiting your next weekend of awesomeness in places like Phoenix or Vegas, or if you're on the fence about jumping to your first tournament remember this: Your draft tournament family is waiting for you!
Travel safe everyone! See ya'll soon!
Jasper 2013- Drunken Deer