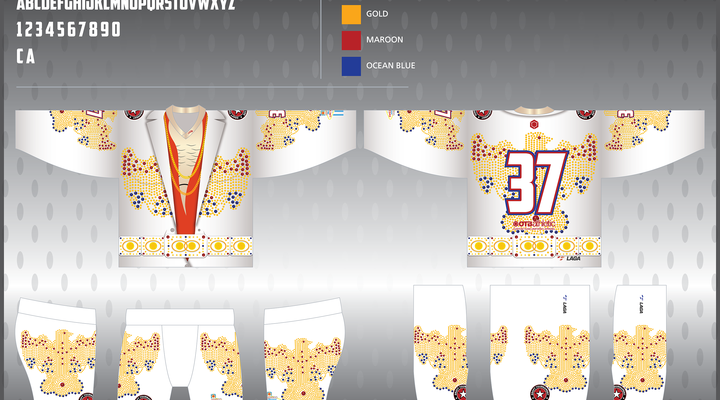 Las Vegas is known for many things: casinos, bright lights, late nights, and the one and only, Elvis Presley!!!
Don't be a hound dog, get on your blue suede shoes, let's get all shook up! The theme for the 2018 Las Vegas Draft Tournament is Viva Draft Vegas!!!
We're sorry if you can't make this one, but don't go check in to the Heartbreak Hotel! Or even worse, do something crazy and end up doing the jailhouse rock.
The first team for Las Vegas is the American Eagles!
Vegas is all sold out for player spots, but there are still a couple goalie spots left! Sign up for the waitlist here, or if you're a goalie, please email us at tournaments@nchl.com.