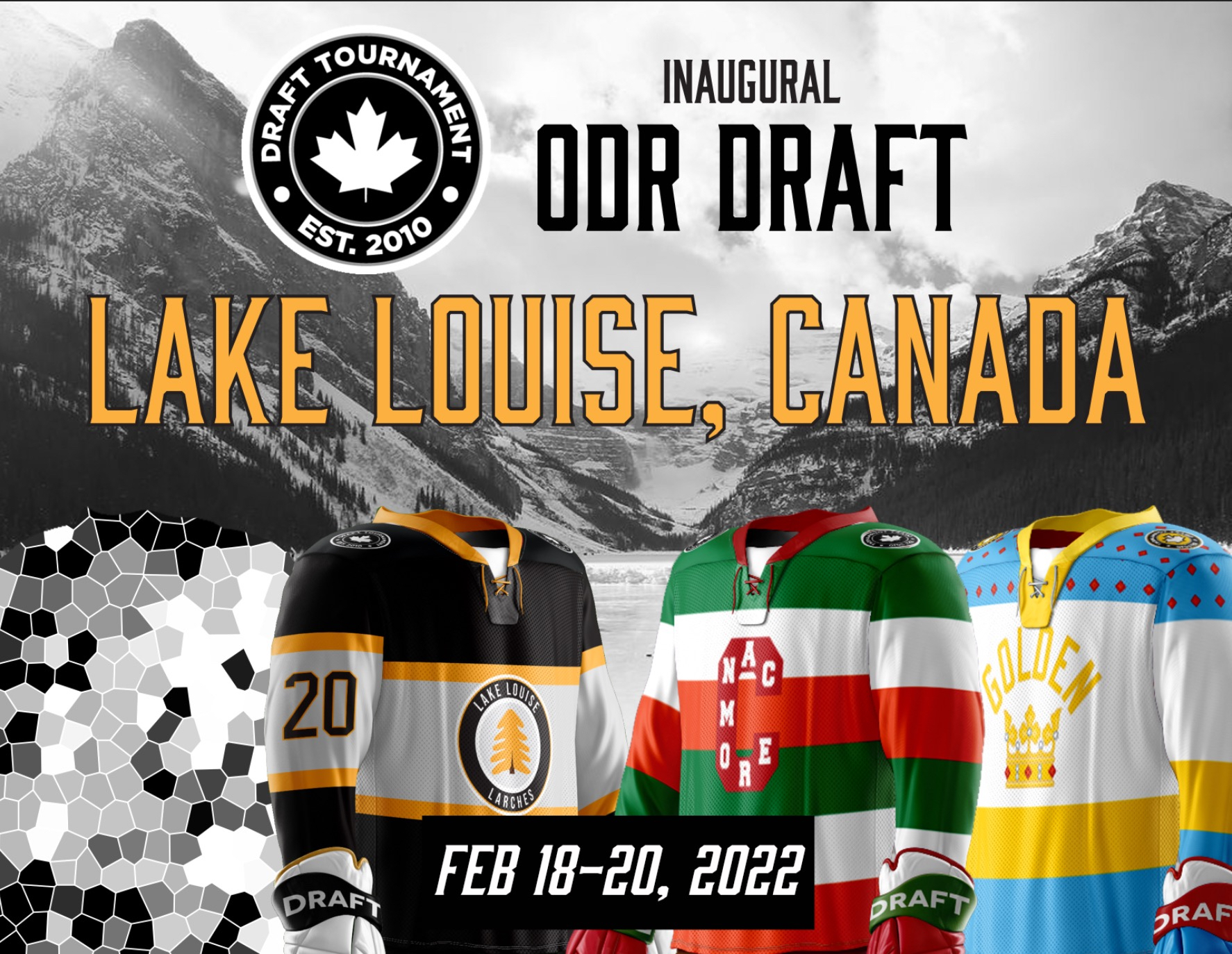 This February, the Draft Family is heading to the mountains for an Outdoor Draft Tournament in beautiful Lake Louise!
We have been planning this idea for years and we are finally ready to make it happen. Playing in the pristine outdoors in the Rocky Mountains will be breathtaking. It will really bring us back to the roots of the game we love, playing outside and braving the elements the way hockey is truly meant to be played.
And because we are honouring hockey's history, we also wanted to honour the beautiful surrounding towns of the Mountains that we are playing in. So without further ado, we present the theme for the 2022 Lake Louise Draft Tournament: The Rocky Mountain Hockey League!
The fourth and final team from the RMHL is the Banff Beavers! 
There are ONLY 6 SPOTS LEFT in the tournament on Family Day weekend, so sign up today if you want to join us!