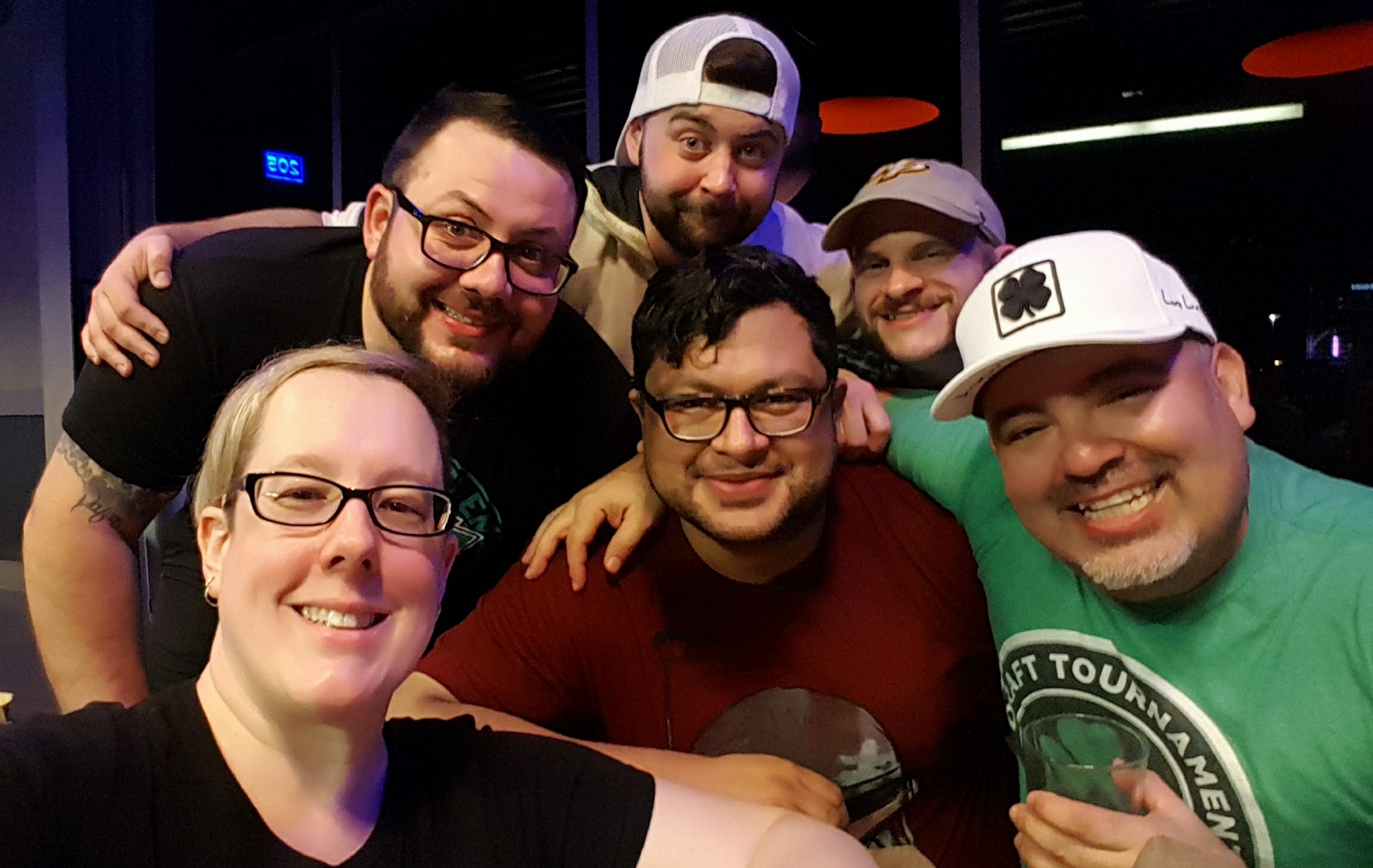 By Charlene Bidula
I started playing hockey in 2010 and if you would've told me back then that I would play in hockey tournaments all over the country and Canada, make a lot of new friends, create fun memories, and have some of the best experiences of my life during the tournaments, I wouldn't have believed you.
I still remember registering for my first one. A friend of mine posted on social media that she was going to play in a hockey tournament in Nashville, Tennessee and if anyone else wanted to join her, to message her for the details. I thought, "How cool would it be to play hockey in another city?" So, I messaged her and found out it would be at the Nashville Predators' practice facility, there were cool, unique jersey themes for each city, and the Draft Parties were a lot of fun. It sounded pretty exciting, so I registered.
I wasn't too nervous going into my first Draft Party since I knew two people who were going to be there. I arrived early, sat down at a table, and a few minutes later I was chatting with a fellow draftee about playing hockey, Pittsburgh (where I grew up and still live), and the Pens… only to find out they were a Flyers fan. I would soon discover that I apparently enjoy Flyers fans company, as I've made many new friends who are Flyers fans in the past ten tournaments I've played in. Who knew Pens fans and Flyers fans could get along so well!?
Rule Number One of Draft Tournaments: It doesn't matter what team you root for or how long you've been playing the game. If you love hockey, that's all that matters.
At the Draft Parties, you'll find yourself chatting with hockey players from all over the United States and Canada… and even other parts of the world sometimes. And you know what? No one judges you. No one makes fun of you. No one hates on your team or city (okay… maybe a little bit… haha). And everyone wants to hang out with you and the rest of the draftees as if you've been friends for years.
Rule Number Two of Draft Tournaments: Be yourself.
During a Draft Tournament weekend, everyone I meet is 100% accepting of everyone, regardless of who they are and what their skill level is on the ice. No matter if you are a beginner or a former pro hockey player, everyone can play in these tournaments at any skill level. The Draft Tournament staff makes sure the teams are even, and I don't know of one person who has felt intimidated when playing in one of these tournaments. Even true beginners have a blast on and off the ice. And the players who have been playing most of their lives are some of the most encouraging and considerate players.
Rule Number Three of Draft Tournaments: Have fun.
It's a simple statement, but sometimes I find myself reminding draftees about it. From the Draft Parties to the games, and the get-togethers in-between… have as much fun as you possibly can. If you want to get away from the stress of everyday life, hang out with great people, and play really enjoyable hockey, this is your opportunity. Win or lose, just have fun!
Rule Number Four of Draft Tournaments: Draft Tournaments aren't just about hockey. They're about Family.
I've made more friends through the many Draft Tournaments I've participated in then I've made in a lifetime. And I've had experiences at these tournaments that I will never forget. Once you've played in your first Draft Tournament, you become a member of the Family. And future tournaments become family reunions. To be accepted, appreciated, and respected is the best feeling in life, and that's what it means to be part of the #DraftFamily.
Rule Number Five of Draft Tournaments: Register for the next one.
See you there!