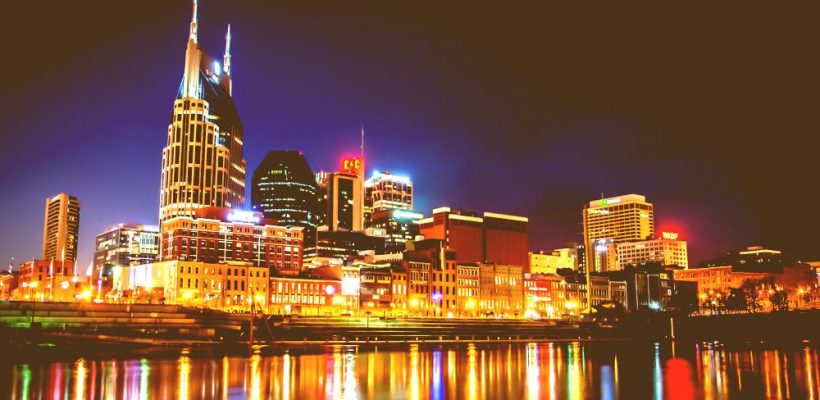 Nashville, an incredible place to visit if you have never been, but it is even better when you can do it for a reason like hockey! What can be more fun than a weekend of hockey in Nashville, it will be like no other you have ever had.
We know, we've been coming to Nashville since 2016. The very first Nashville Draft Tournament took place in April of that year and since then 100s of people have joined us every year to play hockey, enjoy each other's company and make friendships of a lifetime in a span of mere 48 hours.
Nashville has probably been on your bucket list for a while. And what's not to like? With so many honky tonks to park your drink at, the live music, the weather, the people, the food. Yes take me there now you say. And we shall!
But first let us tell you a little bit of the must-dos when you finally decide to make it to Nashville.
``MUST DO`` IN NASHVILLE WHEN YOU VISIT
Number One – Grand Ole Opry

The Grand Ole Opry is a must on Saturday, this year it turns 95 years old. Can you believe that? So let the music play as they say!
For the uninitiated, The Grand Ole Opry is a weekly American country music stage concert in Nashville, Tennessee, founded on November 28, 1925. It is the longest running US radio broadcast in history! Video didn't kill the radio star after all.
The name 'Grand Ole Opry' was coined on December 10, 1927 by then radio host George Hay who for some reason decided to dispense with words Grand Opera, the music of the day, on the show. He said this: "For the past hour, we have been listening to music largely from Grand Opera, but from now on, we will present 'The Grand Ole Opry'" and the rest is history!
You can see the available shows you can catch here
Another cool thing you can do is book yourself a backstage tour at the Grand Ole Opry to really see how things work behind the scenes of this American institution.
Number Two – Broadway
What visit to Nashville is complete if you don't go out to Broadway!? This is the heart of Nashville at night. All the action is happening here. Luckily, we usually have the Draft Party on Broadway on Friday night.
In a normal year, Broadway is full of happy people and live music. There are plenty of honky-tonks (26 by our last count) to slip into whether you like the two-step or just to get a drink on a warm spring night.
Sounds amazing, right? The music is not bad either. And when you get hungry, there are plenty of places to grab a bite.
You have to be there to experience it. But the vibe of this place is amazing. Must do on Friday night after the Draft Party for sure!
Pro tip. When getting into a cab or type your destination in an Uber app, go to Broadway and NOT Music Row, these are two different places. And one of them is a lot less fun than the other.
Interesting stat, there are more than 32 bars on Broadway. Dare to visit them all?
Number Three – Ryman Auditorium
How can you come to Nashville and not visit The Mother Church of Country Music?! Named the most iconic structure in Tennessee it dates all the way back to 1892. The Gand Ole Opry called it home from 1943, until it moved to its current location in 1974.
You can catch a show here, do behind the scenes tour, or just take the history of the place.
Fun fact, Ringo Star recorded his 72 birthday concert called "Ringo at the Ryman" in 2012 at the Ryman Auditorium.
Number Four – Jack Daniel's Distillery
If you are into drinking and you like Whiskey this will be fun. Although it is out there in Lynchburg TN, about 66 miles outside of Nashville it is well worth it if you are a fan. The distillery offers 4 different tours so you can probably make a day out of it.
The Dry County tour offers an informative, behind-the-scenes glimpse into Jack's whiskey making process, and is overflowing with distillery stories.
The Flight of Jack Daniel's Tour is where the drinking starts. Along with a behind-the-scenes look at how they make Jack Daniel's, this tour includes a memorable stop at historic Barrelhouse 1 – 14, where you'll sip a flight of five Jack products.
The Angel's Share Tour is a more intimate affair. After touring the distillery, you'll head to the tasting room in historic Barrelhouse 1-14 and taste whiskey drawn from individual barrels, an honor that was once reserved exclusively for our distillers and tasters.
The Taste Of Lynchburg Tour is all about food and drink. This two-course experience includes the standard tour of the distillery and whiskey tasting, as well as a down-home meal at Miss Mary Bobo's.
Probably shouldn't do it on Saturday or Sunday as you will be busy playing hockey. But come a day earlier and make this one of your stops. Who knows maybe even buy a barrel of whiskey!
Summary
Event
​
Nashville 2021 Draft Tournament
Location
​
Nashville, TN

,

7638 B Hwy 70 S

,

Nashville

,

TN

-

37221
Starting on
Ending on
Description
Come and join us for a weekend, and stay for a lifetime of friendship. The Draft Tournament is nothing like you have ever experienced. It is world's most unique hockey experience. A weekend of fun and shenanigans where everyone is accepted regardless of hockey ability. In fact it is totally secondary to your personality. You don't need a team and can come on your own, or with a group of friends. Don't worry, in 5 minutes on Friday you will get to know incredible people from all over the world who share your love for the game. And at the end of it all, you'll be part of our family, the #draftfamily
Offer Price