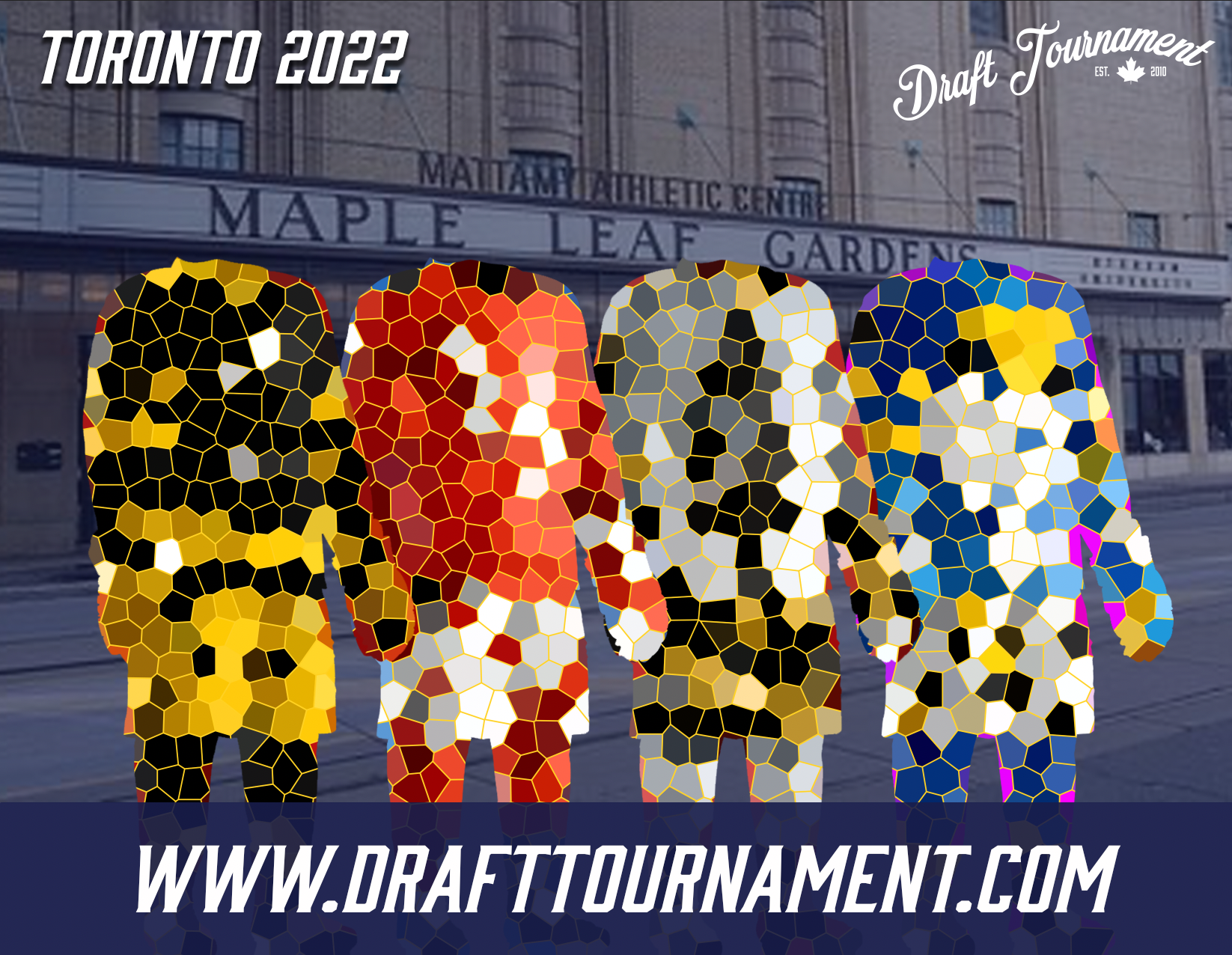 Toronto, Ontario, Canada, the SIX, the Center of the universe, oh how we have missed you! COVID has kept the Draft away from the hollowed hallways of Maple Leaf Gardens for the last 2 years… But we are BACK! With one of the best setups on the entire draft circuit, hotel, Draft party and rink all on the same block in the middle of one of Canada's most vibrant cities, the Toronto Draft Tournament is a can't miss!
Southern Ontario has been the birthplace to some of Canada's most significant musical influencers. In Toronto for the Draft, our dressing rooms will be filled with the sounds of – Canadian Content!
So let's kick it off with the first team in Toronto, the Justin Drafter!
There are ONLY 14 SPOTS remaining, so grab yours before it's gone! It's one of the best tournaments all year.
There are also spots in LA, Calgary and Denver too. Hope to see you soon!