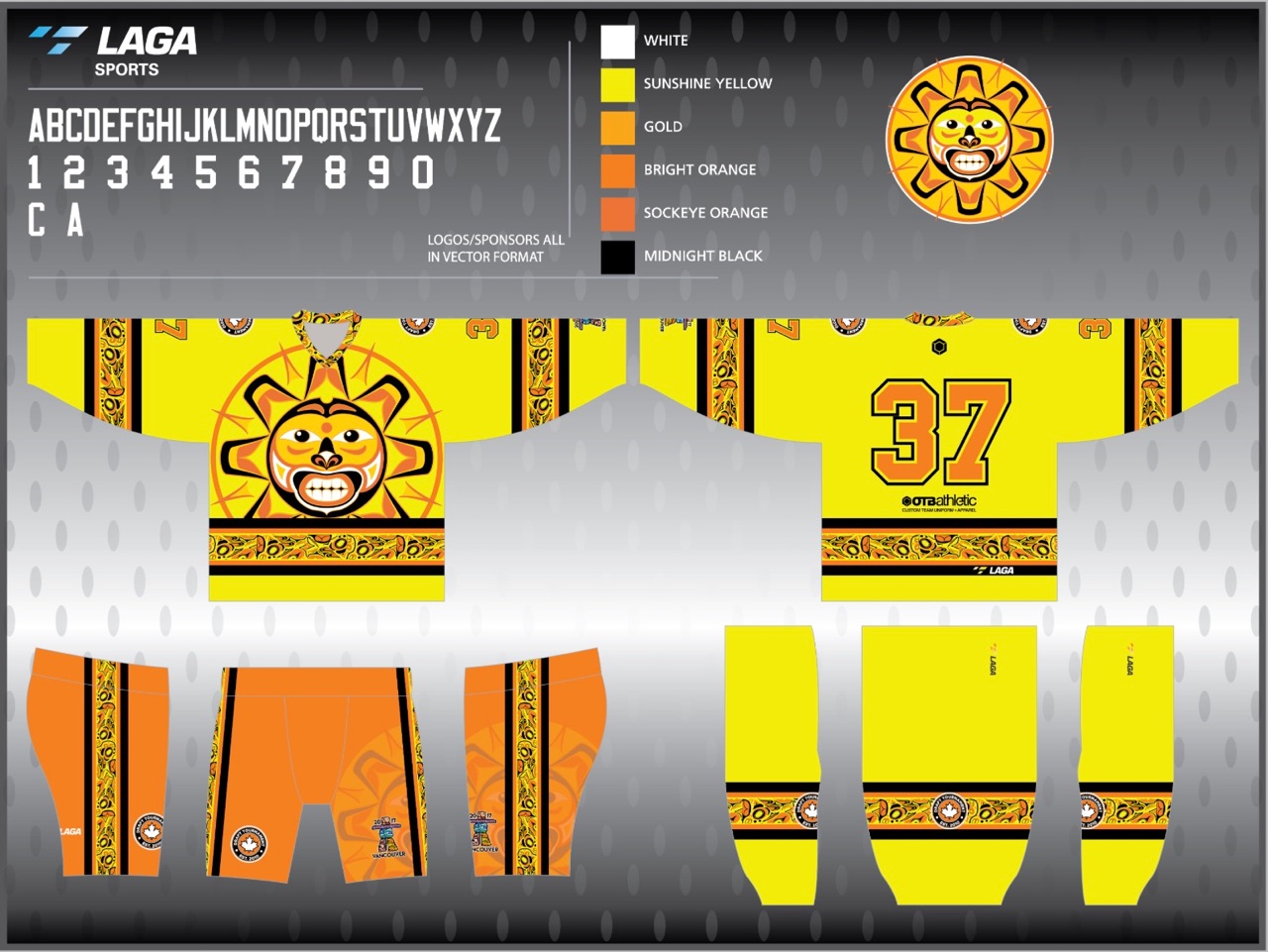 Vancouver is one of Canada's most beautiful cities all year round, and that is especially true in late-summer August. The ocean, the fresh seafood, and the art and culture make it a must go for any Draft Family member.
One of the best parts of Vancouver is the beautiful Northwest Coast art that is famous world-wide. Seen in First Nations and Native American cultures, these awesome designs are a great representation of Vancouver and the culture that is encompasses.
Draft Tournaments decided that the Pacific Northwest theme would be a great way to honour the Indigenous peoples of Lower BC and Northwestern Washington – a region that a lot of our Draft Family are born and raised!
Check out the third jersey for Vancouver 2017: The Suns!
If you have not signed up for Vancouver yet, now is the time to do so. There are only 7 spots left and they will not last! Make sure you register so that you can spend a beautiful weekend on the coast with us!