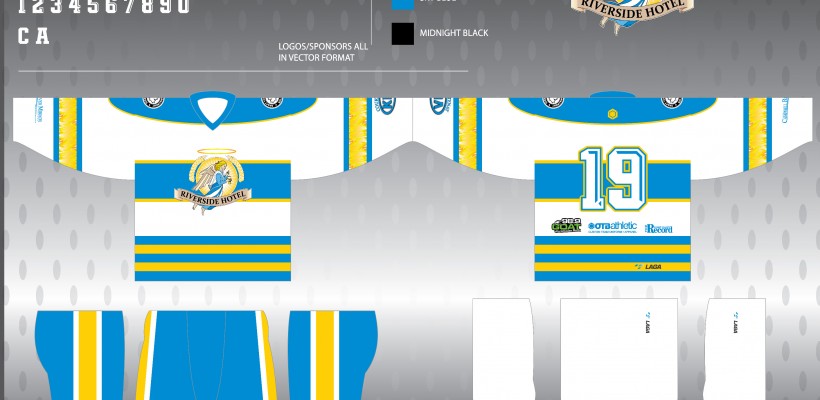 Comox, BC is a small town with a ton of history.
Over that past few decades – a number of local bars have either burnt down or been destroyed. Most people that have lived there for a while will know of all of them. They are all remembered fondly – with quite a few stories being told about them. None of them have been rebuilt for one reason or another.
To celebrate these bars and this history, the theme for the 2017 Comox Draft Tournament is Bar Down! 
The third team is the Riverside Angels!
A huge hotel along the Courtenay river in Courtenay – beside the 5th street bridge. The Riverside Hotel burned in 1968 after being a mainstay in the valley built in the 1870's.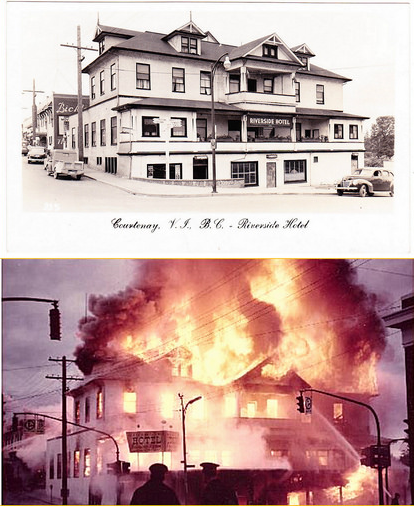 "The Wall at the Riverside Hotel became as famous as the Great Wall of China. Courtenay's Wall was the fountain of wisdom, the pedestal of politics and the judge's stand for rating the passing ladies. The Old Timers who used it regularly were characters in themselves. They seemed immune to weather or time. Their sage remarks, sarcastic comments and colourful language were accepted as long as they sat on the wall. Fire and time have erased an institution."
Want to sign up for Comox? There's only 5 player spots left, so register NOW before it sells out!