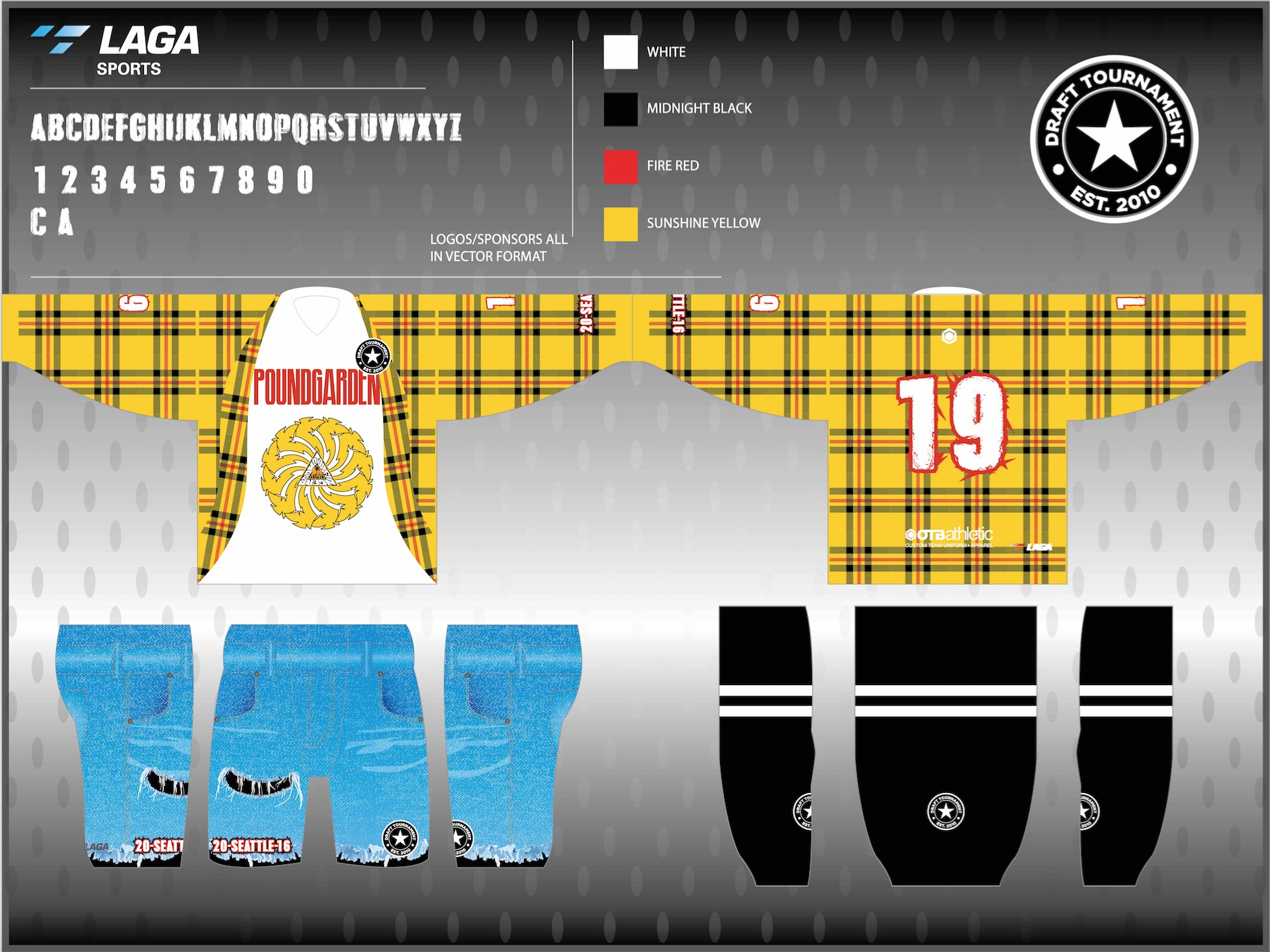 Seattle is just over a week away! Only two more Hockey Grunge Band jerseys left to reveal…
To some, maybe the best band of the 90's was Poundgarden. Let by frontman Chris Scorewell, they were a force to be reckoned with. Every year there was hit after hit. Who could forget Black Hole Puck, Burden In My Glove, Skateman, Fell On Black Pucks? The list could go on forever.
Unfortunately Seattle is completely sold out, but Calgary and Montreal still have a few spots, so register today!
And if you want to make sure you get exclusive info for all upcoming themes and tournaments subscribe to our mailing list!