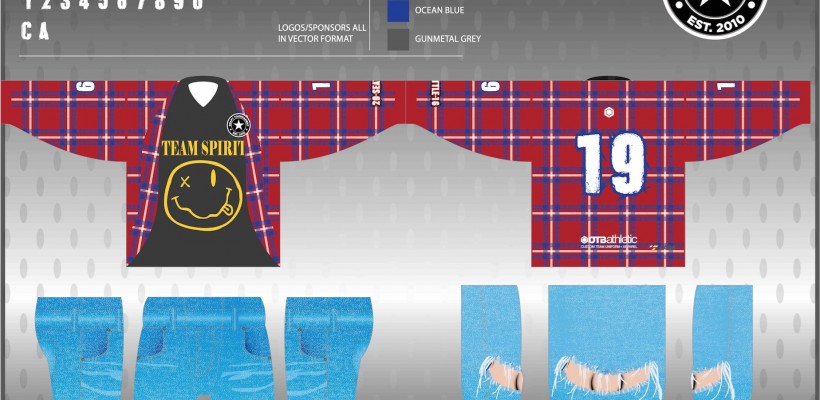 Seattle is almost here it is time for the final Hockey Grunge jersey!
There is no doubt when it comes to Hockey Grunge Bands one stands above the rest: Smells Like Team Spirit was the best Hockey Grunge band and always will be: Scrum As You Are, Slashium, Heart Shaped Puck, About A Goal… Every song that they had was a hit.
Unfortunately Seattle is completely sold out, but Calgary and Montreal still have a few spots, so register today!
And if you want to make sure you get exclusive info for all upcoming themes and tournaments subscribe to our mailing list!