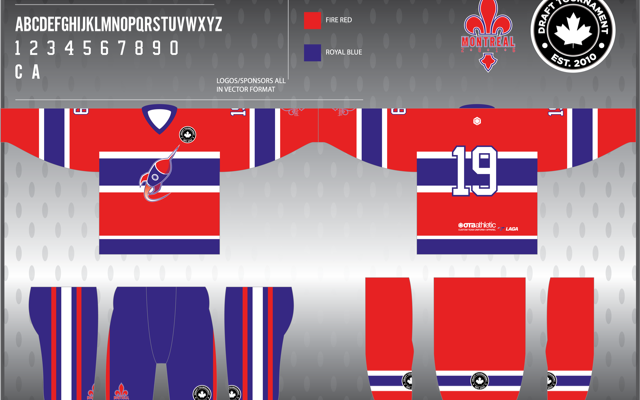 Montreal is famous for many things. Poutine, Français, Smoked Meat, and the legends that hang in the rafters at the old Montreal Forum.
Anyone that has been to a Draft Tournament knows about Lonny the Legend, but in Montreal everyone will be legends. Montreal Legends.
When you think of Montreal Legends, the first that comes to mind has the be The Rocket, and that is the first jersey to be released.
There are still some spots left for Montreal so make sure to register ASAP before it sells out!