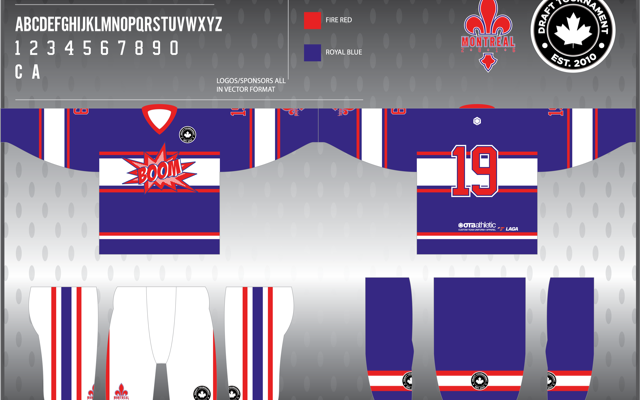 When you think of Montreal you think of the legends that hang in the rafters at the Bell Centre.
The theme for the Montreal Draft Tournament is Montreal Legends and the second jersey is good ol' Boom Boom Geoffrion. He invented the slapshot and is said to be a major reason why goalies started to wear masks.
There are still a few spots left for Montreal so make sure to register ASAP before it sells out!