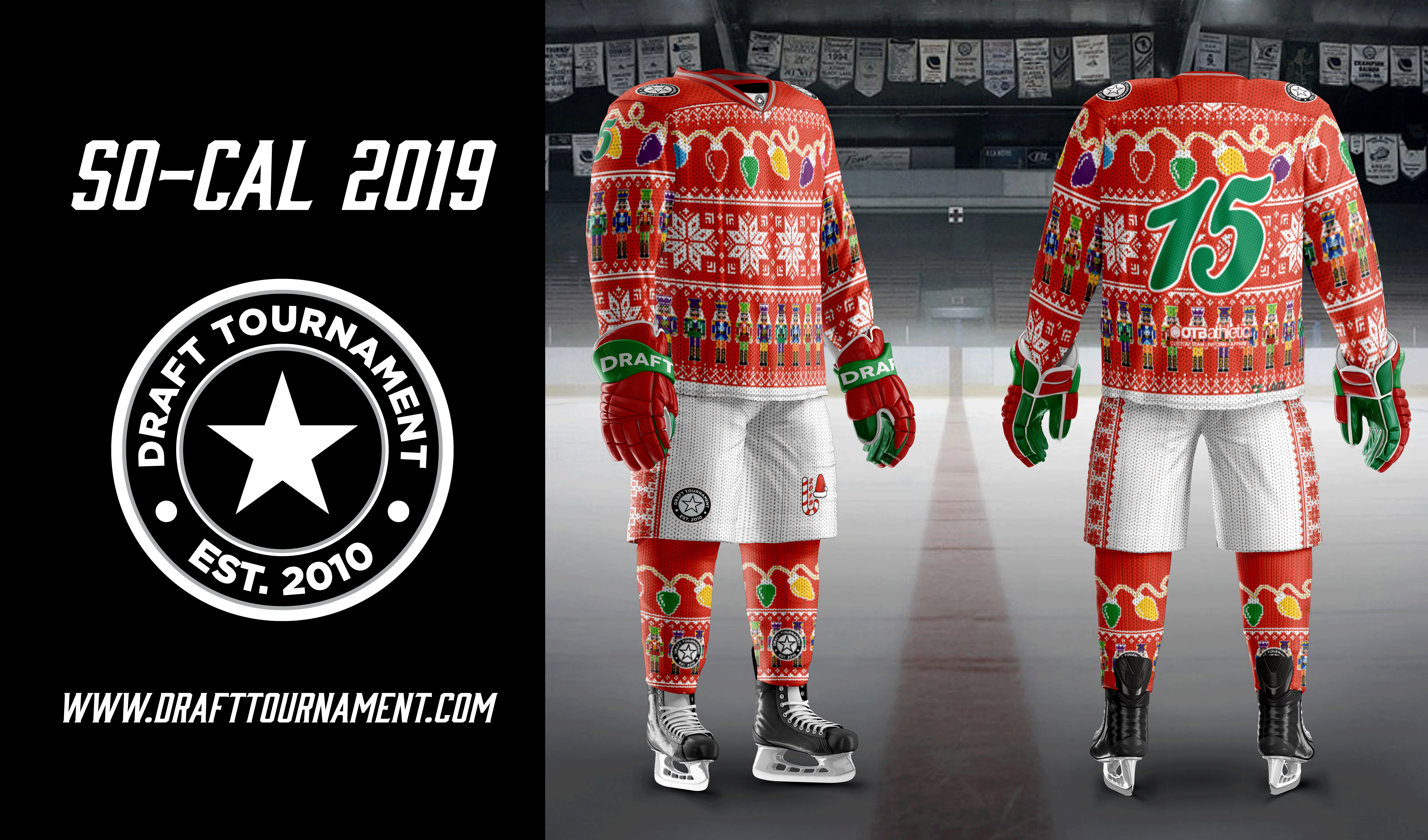 All year long he watches us. He makes sure that we bring cold beer to the dressing room. He makes sure that we backcheck, and that we don't hit the goalie in the head in warmups. And at the end of the year he makes his list, and he checks it twice.
He's gonna find out who's drafty and iced.
He's good ol' Drafty Claus and he's coming to So-Cal this December! And with him, he will be bringing Ugly Draftmas Sweaters for all to wear!
The first sweater is the Nutcrackers!
There are only 8 spots left for Los Angeles, so make sure to sign up and do it quick! Drafty Claus is watching!!! 👀