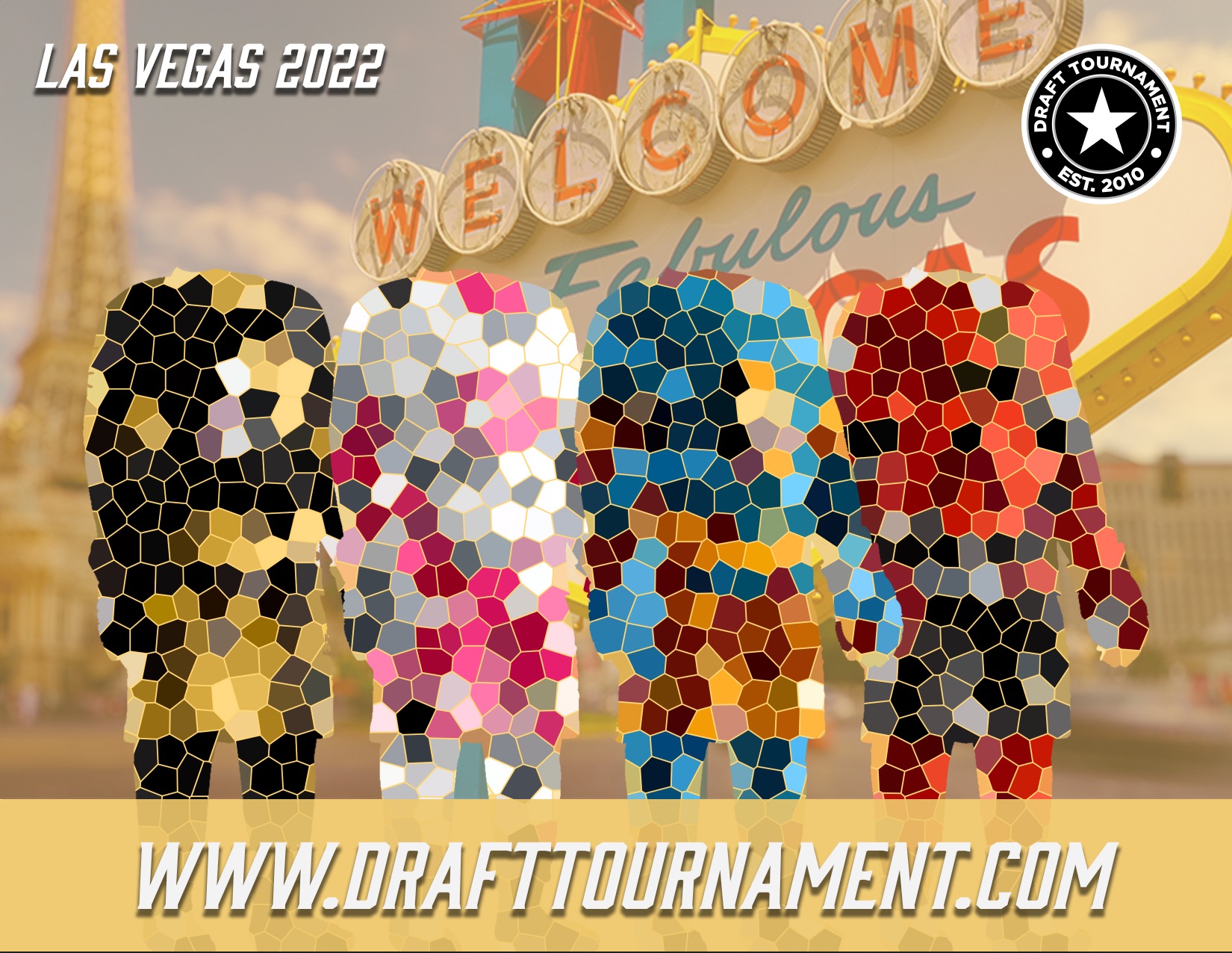 Founded as a settlement in 1905, Las Vegas has had quite the history. It wasn't always the hustle, bustle, and bright lights of the Sin City that you know today, it took a while to get there.
In the 1940s is when the city really took shape into the casino-resort hub that people know and love. The first casino to be built on Highway 91 was the Pair-o-Dice Club in 1931, and the first casino-resort on the Strip was the El Rancho Vegas, which opened in 1941.
Since then, MANY casinos have come and gone, and we wanted to pay our respects to some of these beauties with the 2022 Las Vegas Draft theme: Historic Hotels! (or should it be Classic Casinos?) 
The first team up for Las Vegas is the StarDrafts!
(The Stardust Resort opened in July of 1958 when the famed Stardust sign became an iconic symbol of Las Vegas, one that could be seen from over 3 miles away. This historic Las Vegas hotel held the Strip's only first-run drive-in theater and an Olympic-sized pool that was open to the general public! The Stardust Resort permanently closed its doors in November of 2006, complete with a grand ceremony of fireworks and explosives that brought the towers of the hotel down forever.)
The Las Vegas Draft Tournament is currently SOLD OUT for player spots, but there is still one goalie spot if you want to sign up! Or you can join the waitlist as a player and get a spot if someone drops out (someone always does 😉 ).