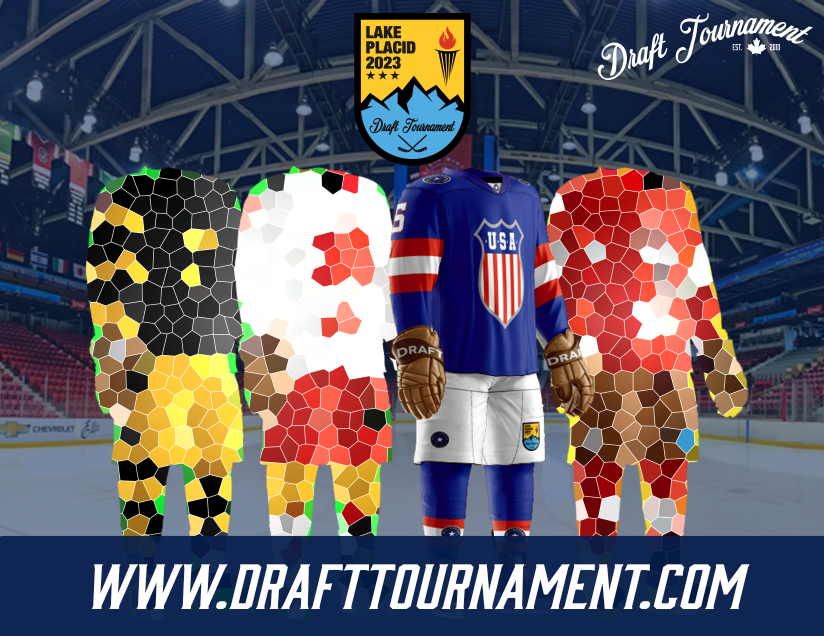 Everyone thinks of Lake Placid 1980 Olympics and the Miracle on Ice… but most forget that the town also hosted the Olympics in 1932! Get ready to lace up your skates and join us for an unforgettable weekend of hockey action at the Lake Placid Draft Tournament, happening from September 22nd to September 24th, 2023. We are thrilled to unveil this year's theme that's sure to ignite your passion for the sport – "1932 Olympic Ice Hockey Teams"!
Step back in time to the golden era of ice hockey and represent one of four iconic teams that made history at the 1932 Winter Olympics. Here are the themed teams for this year's tournament. Next team up:
Team Canada 🇨🇦: Embrace the Canadian hockey legacy and showcase your skills in the spirit of the fierce competition between Canada and the USA during the 1932 Olympics.
William Cockburn
Clifford Crowley
Albert Duncanson
George Garbutt
Roy Henkel
Vic Lindquist
Norman Malloy
Walter Monson
Kenneth Moore
Romeo Rivers
Hack Simpson
Hugh Sutherland
Stanley Wagner
Alston Wise
At Draft Tournament, we believe in the power of camaraderie, competition, and nostalgia, and this theme is a perfect blend of all three. It's an opportunity to not only showcase your hockey skills but also celebrate the rich history and heritage of the sport we all love.
Get your vintage jersey, dust off your old-school gear, and get ready for a weekend of hockey like no other. Register now to secure your spot and be drafted onto one of these iconic 1932 Olympic Ice Hockey Teams. Whether you're a seasoned player or just love the game, this tournament promises memories that will last a lifetime.
Stay tuned for more exciting updates as we prepare to make history once again in Lake Placid. We can't wait to see you on the ice!
Want to join us this year? Here is the remaining schedule:
Lake Placid September 22-24th – REGISTER NOW
Whitefish October 13-15th – REGISTER NOW
Phoenix DRAFT GOLF November 1 – 3rd – REGISTER NOW
Phoenix November 3 – 5th – REGISTER NOW