Each week, Draft Tournament will be interviewing a member of the Draft Family to find out about their experiences in the Tournaments. This week is Charlene from Pittsburgh who we interviewed after her first Tournament in Nashville. She has since played in Toronto and is now signed up for Pittsburgh! Let's find out more about the playmaker from PA:
So Charlene, how did you find your love for hockey?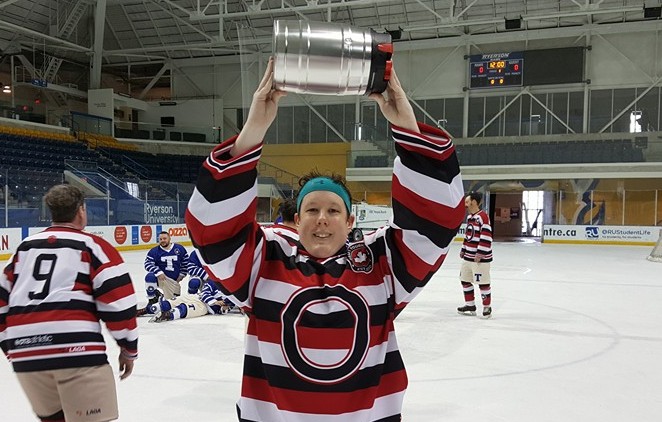 I live in Pittsburgh, PA and found my love for hockey when my now-husband took me to my first Pens game in the late 1990s. I was into hockey before that, but had never been to a game. Once I went to a game, I was hooked! I wanted to play hockey since I was in my mid teens, but I didn't start playing ice hockey until I was 29 and I've been playing ever since. Today I play hockey for the Pittsburgh Puffins women's hockey team, which is part of the Mid-Atlantic Women's Hockey League (MAWHL), as well as various co-ed leagues in the Pittsburgh area.
Tell me about your first Draft Tournament experience.
My first draft experience was the Nashville Draft Tournament in April 2016. At the draft party I got to know some fellow draftees and I had a great time meeting and talking about hockey and my hometown with others. The draft process was also very entertaining! I was a little nervous before playing the first game of the weekend, as I'm a D level player and I knew there were much more skilled players on the other teams, so I wasn't sure if I would be able to keep up. However, I found this not to be the case. Teams were pretty even, with a good mix of high level to low level players. I noticed that even though I'm not the fastest skater, I was still able to keep up pretty well and had a few shots on goal as well as a couple assists. It felt awesome to be out there skating with some higher skilled players and knowing I could keep up with them! One of the personal highlights of my weekend was being on the same line as a National Women's Hockey League (NWHL) player, as she was on my team. I remember getting off the ice during that first game and thinking, "I was just playing hockey with a professional hockey player. Wow!" Our team bonded really well – we were all joking around in the locker room before and after games and it was a blast. We won the B Championship for the tournament and ended 2nd in the standings. It was one of the most fun hockey weekends of my life!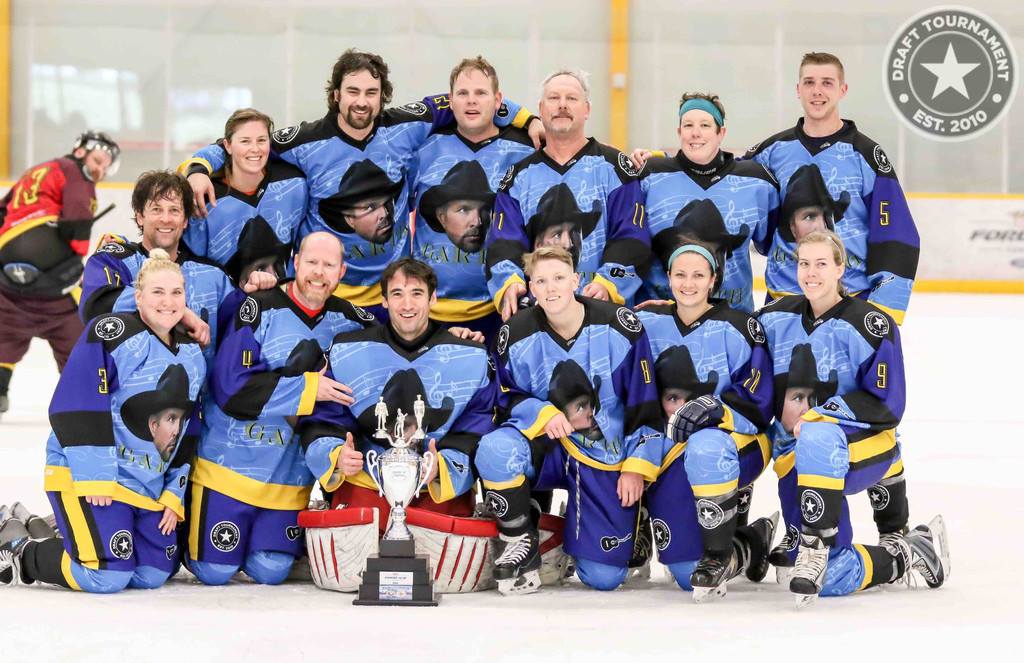 What was the most surprising part of the Draft Tournament for you?
That I could keep up with some of the faster, more skilled players on the ice.
Who is your hockey hero and why?
My hockey hero is Mario Lemieux. He was such an awesome and well-respected hockey player, but he is also a great person off the ice. He saved the Penguins franchise from bankruptcy in the late 90s and turned the team around to be profitable again. In addition to that, he has his foundation (Mario Lemieux Foundation) that raises money to help fight cancer. I've met him briefly and he was very nice to my husband and I as well as many others whom I know have met him.  
What's your favourite hockey team and memory watching them?
My favourite hockey team is the Pittsburgh Penguins and favourite memory was being at the Eastern Conference Semifinal game on May 6, 2009 at Mellon Arena. The Pens were playing the Capitals and the Caps tied the game near the end of the 3rd period to put the game into OT. If the Pens lost this game, they would go down 3-0 in the series, so it was a "must win" game for them. I remember sitting on the edge of my seat the whole OT period. When Kris Letang scored the OT winner for the Pens, I jumped out of my seat, as did all of the other fans around us, and it felt as if we won the Stanley Cup that night. I can't remember being at another game, including playoff games, where the fans were that excited after a win. It was a night I will never forget.
https://www.youtube.com/watch?v=EroDqjDhYhg
Yeah, that's loud… Make a prediction about who will be in the Stanley Cup final and who will win it this year?
I'm thinking it will be the Pens and Blues and, of course, I'm going to say my Pens will win this year!
Looking good so far! If you could choose a movie to represent your Draft Tournament experience what would it be?

The Avengers. We had Iron Man on our team after all… and we learned to play well as a team. When we weren't battling the other teams in the tournament, we were hanging out and having fun, as The Avengers do. 
What would you say to someone who is sitting on the fence right now and is thinking of doing a Draft Tournament?
Do it! You won't regret it. It's not like any other hockey experience you have ever had before. And don't worry about your skill level! You will do well and have a great time!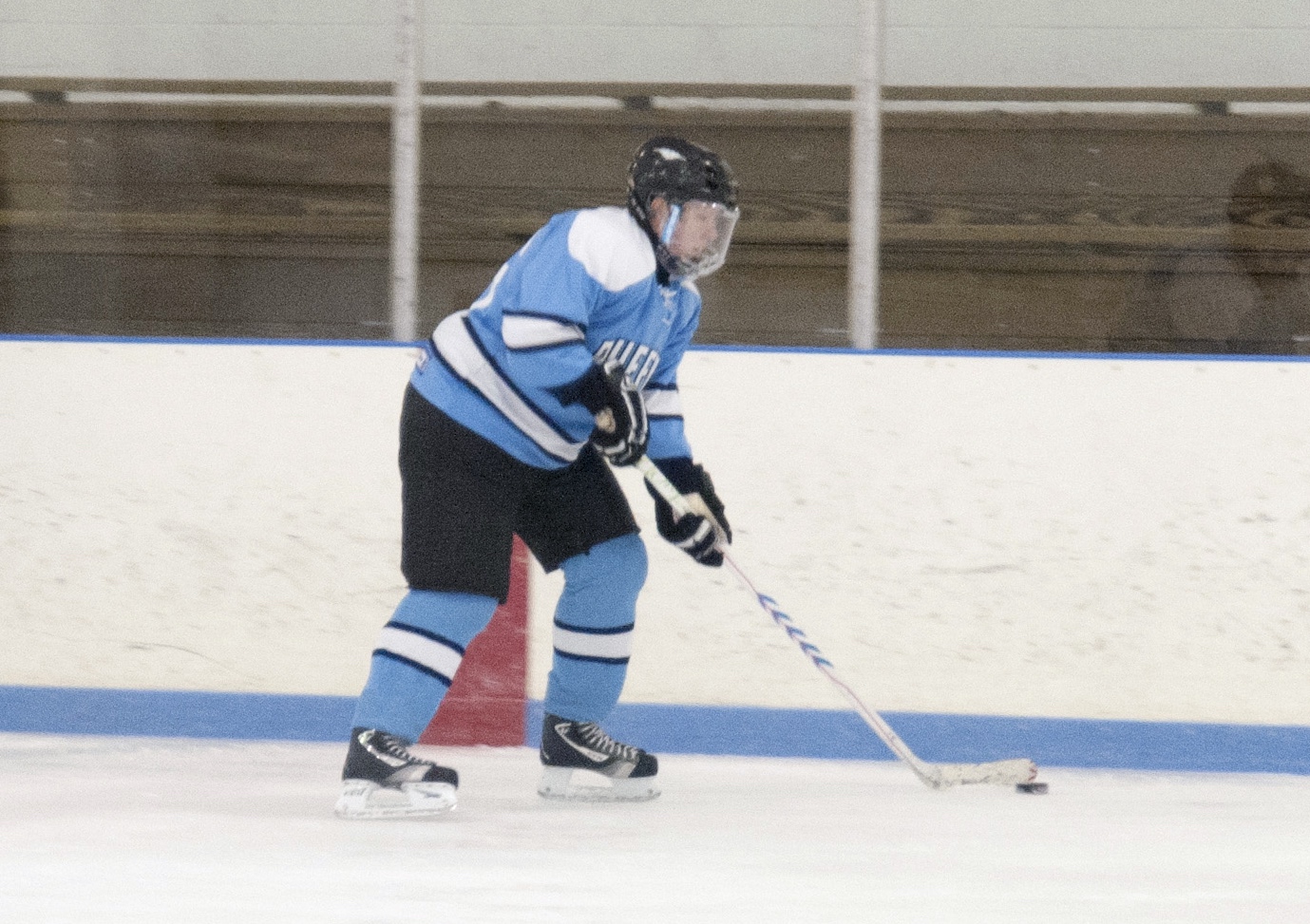 Imagine this: you wake tomorrow and you are in charge of the Draft Tournament. What would be your first decision, and where would you plan to have the next one?
My first decision would be to see to have someone take some video during the Draft Party and the games to help promote the experience even more. And as far as where I would plan the next one, I would say Pittsburgh, but there is one planned there now. Other than that, I would say Minneapolis because it's a great city and there's obviously a lot of hockey players there that would love an experience like this, I'm sure.
Yeah Pittsburgh is officially a go, we can't wait! Three tournaments for you already now… Soon you're going to be at the Legend's record 😉
Thanks Charlene!