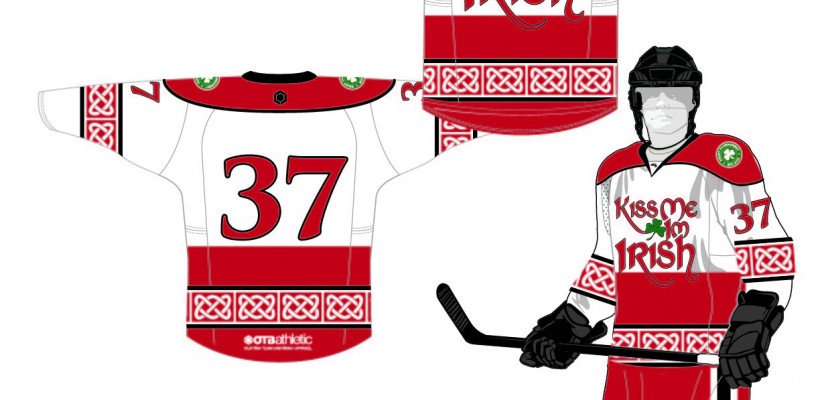 If you could be in Boston for any day of the year you would probably choose St. Patrick's Day. The green beer, the music, the leprechauns, Boston can't be beat!… Well whad'ya know, that is exactly where we will be on March 17th!!!
For Valentine's Week we have a special surprise jersey that fits perfectly with the St. Draftpick's theme!
The second team for Boston is Kiss Me I'm Irish!!!