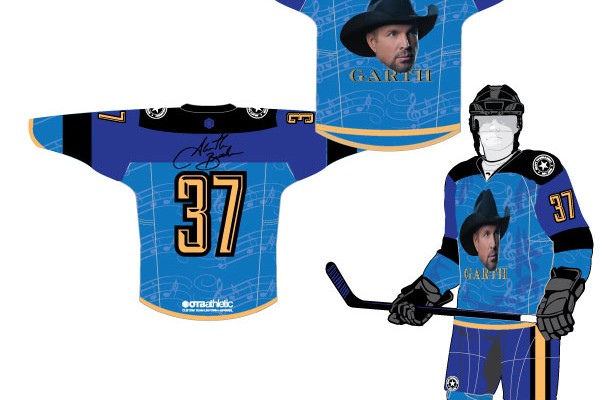 The second jersey is of a guy who has Friends in Low Places, goes down The River and If Tomorrow Never Comes, he will have More Than a Memory of The Dance! The Garth Brooks everyone, but we shall call all those drafted to be with Garth, Brooksies!
Ok we are 5 week away from the first ever Nashville Draft Tournament, things are looking good for having 6 teams set up. We still need you to talk to your friends and get them signed up so that we all have an even better weekend on April 1st. What do you think of this beauty?
If you can't make it to Nashville this year, maybe you should think about going to Toronto, we are playing out of the Maple Leaf Gardens there and Canada is on sale right now, 40% last we checked!