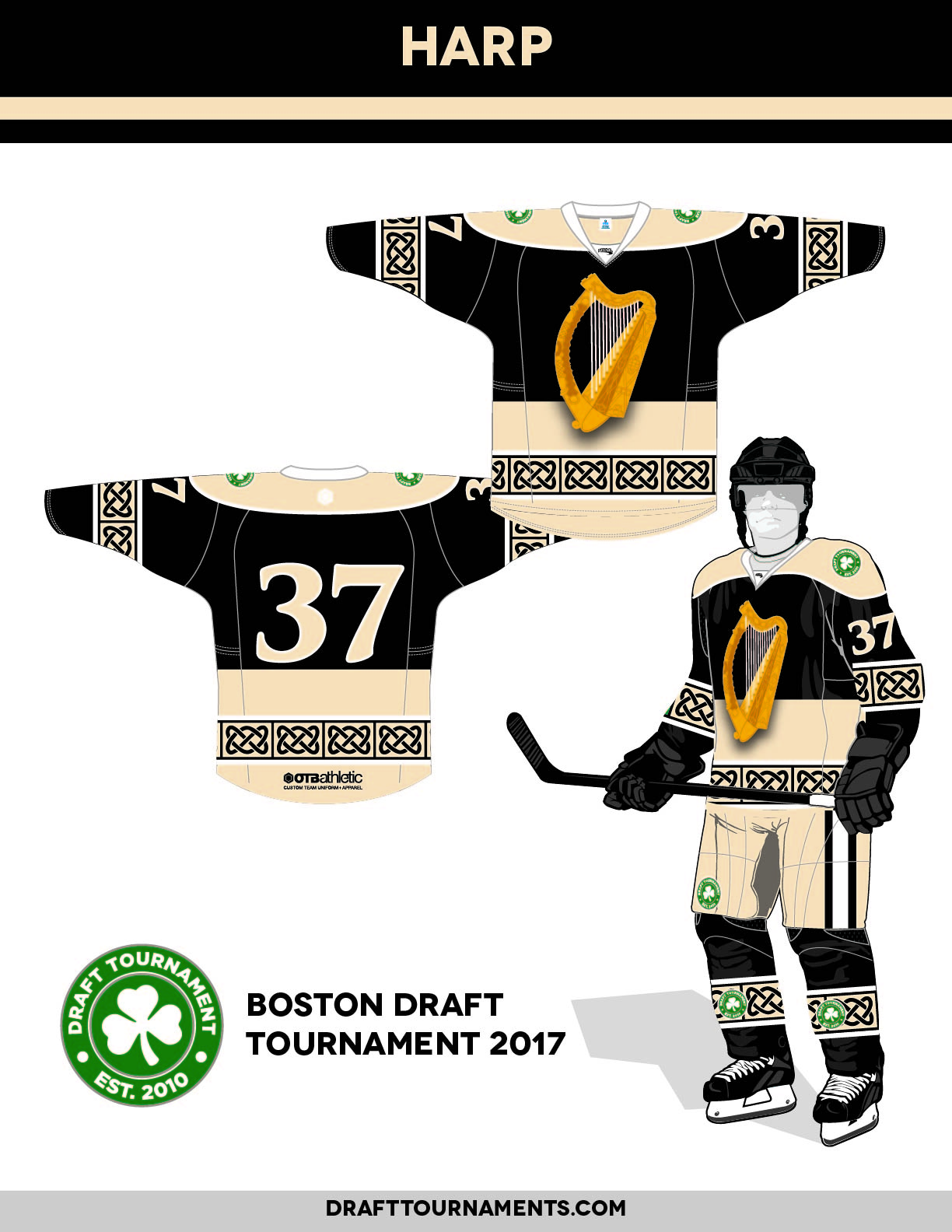 When you're in Boston for St. Paddy's Day, you're going to be drinking beer. Most of it green. BUT you will probably want to mix in a Guinness! It would be a sin not to! 😉
So that being said, the St. Draftpick's tournament would not be complete without the Golden Harp, which is exactly what the fourth jersey is!
Looking to get your Draft Tournament fix for 2017? Look no further than here as almost all of the tournaments for the year are NOW OPEN!!!