Steve (AKA Migs) is a goalie who happens to also be a morning show host of one of the most popular radio shows in Seattle. Less than year ago, Steve joined the Draft Tournament Family by coming to the Seattle Draft Tournament. His attitude, ability to drink beer, and goalie weirdness made him a perfect fit for the Draft Tournaments. We are proud to call Steve not only Draft Tournament Family, but also a friend.  We sat down with him to hear about his hockey career and his Draft Tournament experiences.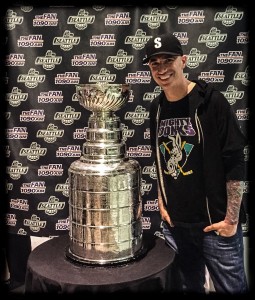 So Steve, how did you find your love for hockey?
I was around 11 years old.  I grew up in Brooklyn NY, and a few friends started playing roller hockey. I didn't have gear but wanted to play, so they had me play goalie. I wore my baseball catcher gear, and duct taped a book to a batting glove…I was hooked.  Eventually I started playing roller/street hockey throughout high school. I stopped playing for several years until I moved to Seattle. I started playing roller hockey at a rink, where I met and became friends with Draft Tournament Legend, Sarah (aka Goose).  Over the years, that league folded and about 5 or 6 years ago I bought ice skates and without ever ice skating before, I put on my goalie gear I used for roller hockey and learned by just playing as many drop in's and open skates as possible.  I fell in love with playing ice hockey immediately.
Tell me about your first Draft Tournament experience.
It was incredible. I heard about these tournaments from a couple of friends, and decided I would see what it was like for myself. Last summer in Bremerton, WA was my first. The Draft Party was so much fun, I wound up drafting a father/son and a father/daughter combo… and it was Father's Day weekend, which added a cool vibe to the team. We ended up winning the tournament, but more importantly our locker room was filled with laughs, and a couple adult beverages!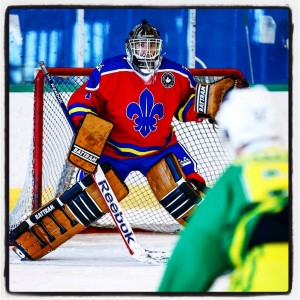 What was the most surprising part of the Draft Tournament for you?
How quickly everyone bonds.  When people refer to it as a Draft Family, that truly sums up the relationships you make while there. Not just with the people drafted to your team, but everyone.  It's awesome how everyone stays in touch.
Yeah it's amazing how welcoming everyone and how easy it is to become a part of the Family. Who is your hockey hero and why?
Sean Burke. He was the reason I wanted to be a goalie. We now follow each other on Twitter, so I'm thinking we are one or two retweets from being best friends.  Sheldon Souray is another hero, because he was able to wheel former WWE Diva Kelly Kelly.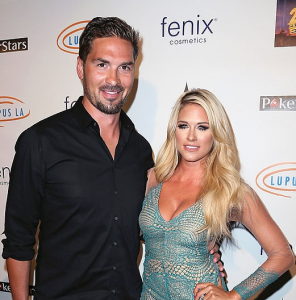 Yeah I'd say that Souray scored more on that one than all of Gretzky's points combined… What's your favourite hockey team and memory watching them?
The New Jersey Devils.  Watching them win all three of their Stanley Cups was awesome, but my favorite memory goes back to when I used to listen to their games on the radio… Back in 1988, when John MacLean scored to beat the Blackhawks in OT and make the playoffs for the first time as a franchise.  All of my friends goofed on me for being a Devils fan, so that was the first moment where I could rave about my team.
Make a prediction about who will be in the Stanley Cup final and who will win it this year?
I think it'll be the Ducks vs the Caps, with the Caps winning it.
If you could choose a movie to represent your Draft Tournament experience what would it be?
Old School.  For one weekend, us "adults" act like drunken fools, and have a blast!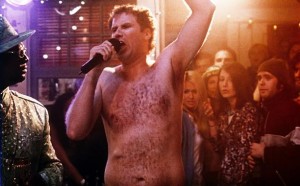 WE'RE GOING STREAKING!!!! 
What would you say to someone who is sitting on the fence right now and is thinking of doing a Draft Tournament?
Do it! You won't look back and miss the money spent to play, the memories are so great that you will want to sign up for future tournaments the minute the weekend comes to an end.
Imagine this: you wake ‪tomorrow and you are in charge of the Draft Tournament. What would be your first decision, and where would you plan to have the next one?
Make it so that no one could draft Nick (Fleehart), and he will be forced to be the ref for the weekend.  It would be awesome to have one in Portland, Oregon.  I hear there is a place called the Acropolis in Portland that serves delicious steaks at a low price, maybe have the draft party there!?!
We're in the process of instating the Nick rule right now. He prefers being on stage anyways, and almost NEVER scores the championship winning goal, right?
Well thanks for sitting down with us today Steve, hope to see you out at many more Draft Tournaments to come!.. Maybe Toronto?