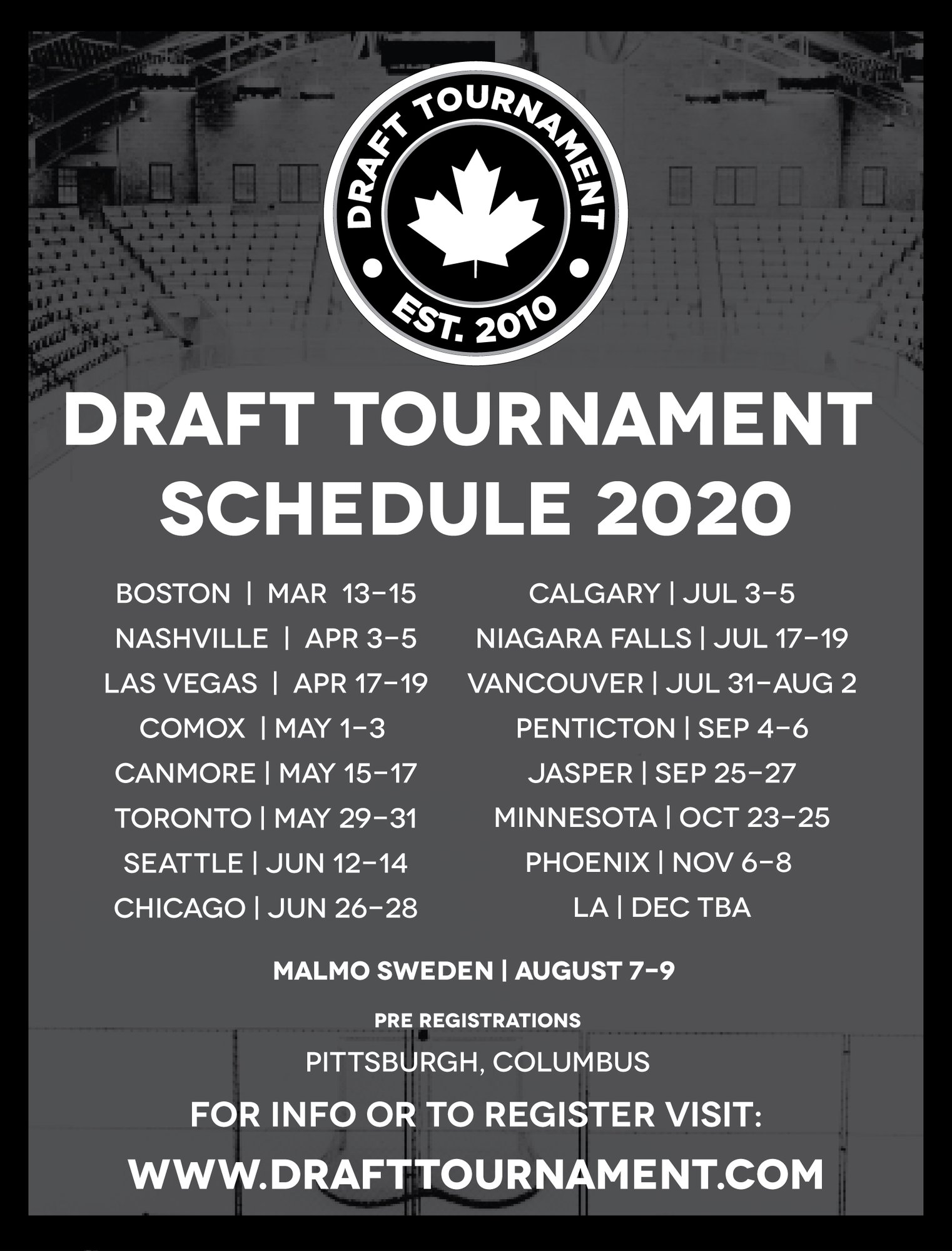 Just in time for 2020. Here is the Draft Tournament schedule! There are some changes, additions and deletions so please plan carefully!
New this year:
Comox, BC is baaaack baby – May 1-3, 2020
That is right, we are going back to Comox in May. This is right in the middle of the whale watching season.
The best time of year to see Killer whales.

Though they are not technically a whale, orcas are often considered the main attraction of whale watching tours. There are two central residents of orca off the Vancouver coast, the southern and northern.
The best time to spot the southern residents is May to October when they come to feed on the salmon migrating from the Strait of Georgia to the Gulf Islands.
And don't forget to enjoy the amazing sea food and local craft beer!
Malmo, Sweden – August 7-9, 2020
We did Japan in September of 2019, and if you ask anyone who went, it was the trip of a lifetime. Now we are going to Sweden. Don't miss your chance at the trip of a lifetime in 2020.
Fly into Copenhagen, drive across the bridge and you are in Malmo. So not only do you get to visit Sweden, you can knock Denmark off your bucket list too!
Copenhagen has one of the highest number of restaurants and bars per capita in the world. The nightclubs and bars stay open until 5 or 6 in the morning, some even longer. Denmark has a very liberal alcohol culture and a strong tradition for beer breweries. Need we say more?
Chicago – June 26-28, 2020
Due to popular demand Chicago has moved to a different weekend to avoid the boat show! We are also planning to stay at a pretty cool hotel close to the rink. More details on this later though! And who can forget Au Cheval's?
Full Schedule – Chronologically
---
Boston – March 13-15, 2020(St. Paddys! Bruins practice facility)
Nashville – April 3-5, 2020 (Nearly full with pre-registrations)
Las Vegas – April 17-19, 2020 (Golden Knights practice facility, hotel is across the street)
Comox, BC – May 1-3, 2020 (we are baaack!)
Canmore, AB – May 15-17, 2020 (where it all started, 10th anniversary, don't miss it!)
Toronto – May 29-31, 2020 (Maple Leaf gardens, best tournament set up!)
Seattle – June 12-14, 2020 (Back in Bremerton, check out Umi Sake House in Seattle!)
Chicago – June 26-28, 2020 (Blackhawks practice facility)
Calgary – July 3-5, 2020 (First weekend of Stampede, the greatest outdoor show on earth!)
Niagara Falls, ON – July 17-19, 2020 (Amazing place just to travel to!)
Malmo, Sweden – August 7-9, 2020 (Trip of a life time!)
Vancouver – July 31st, August 1-2, 2020 (Richmond Oval, best building on tour!)
Penticton, BC – September 4-6, 2020 (Sun, lakes, and wine, lots of wine!)
Jasper, AB – September 25-27, 2020 (Best ice we skate on in the mountains!)
Minnesota – October 23-25, 2020 (Hockey state, USA!)
Phoenix – Nov 6-8,2020 (Pool, golf, shorts weather just in time for the cold!)
LA – December TBA 2020 (Ducks practice facility, dates to be announced!)
Pittsburgh 2020 – Looking for alternative arena location and taking pre-registration to see if there is enough interest, once we hit 40, we will bring the tournament back. Targeting June-July-August 2020.
Columbus 2020 – Most likely will be back for 2020 in September, however we need strong pre-registration numbers to make sure the tournament happens.
That's it for now! See you in 2020 #draftfamily