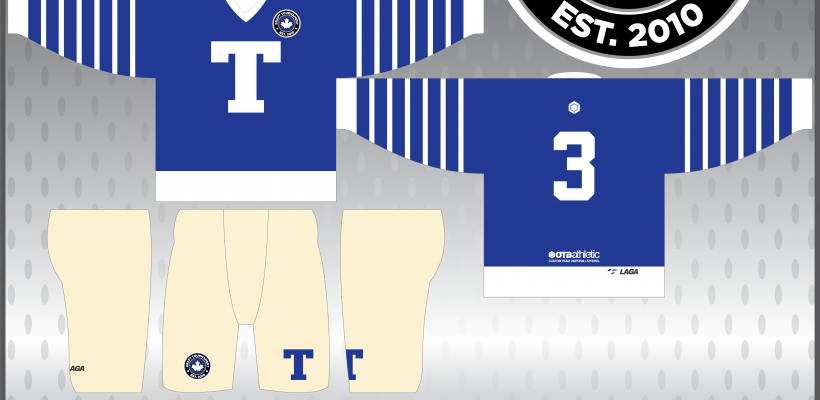 How could it be the Toronto Draft Tournament without TORONTO!?
This Retro Rewind team is the Original Maple Leafs, and will be celebrating 100 years next year! The classic blue with the T will look even better skating on the ice at Maple Leaf Gardens May 6th-8th.
Go check out a Blue Jays game, see the Hockey Hall of Fame, and party in Dundas Square. Spots are filling up fast, so make sure to register now and get your spot in TO!