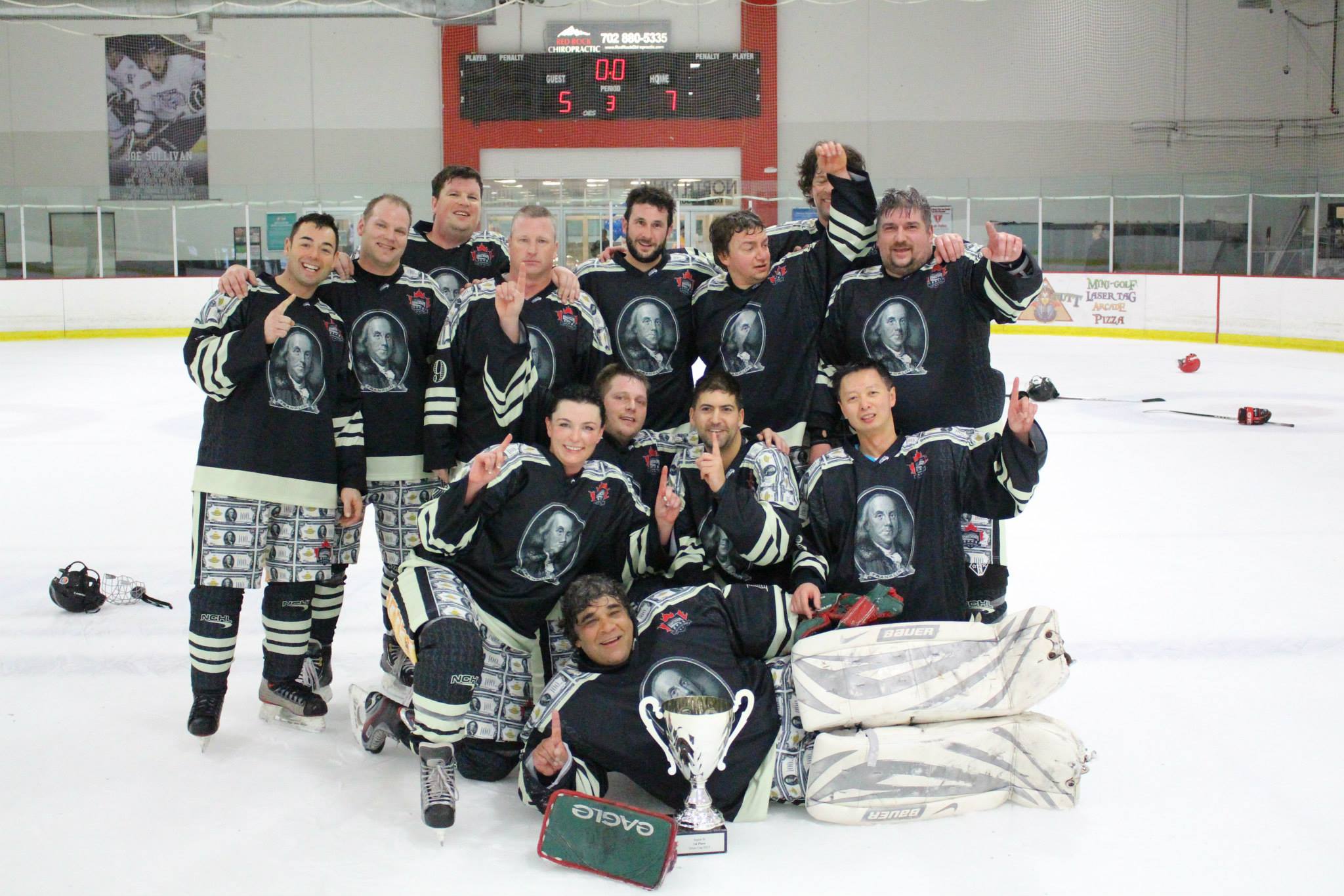 The 3rd Annual Las Vegas Draft Tourney is in the books! This tournament was truly one of a kind. What a fantastic weekend full of great hockey and some new friendships it was. 
Congratulations to:
A Champs – Benjamin Franklins
B Champs – Alexander Hamiltons
C Champs – Ulysses S. Grants
Once again we had a great time hosting all of you. This tournament was so much fun because of you; the players and your attitudes, your personalities and your desires to have a great hockey weekend. You make us want to create one of the worlds most unique hockey experiences. So thank you!
Follow the link below to see all of the stats and pictures from the tournament. Click here for the tournament 
STATS