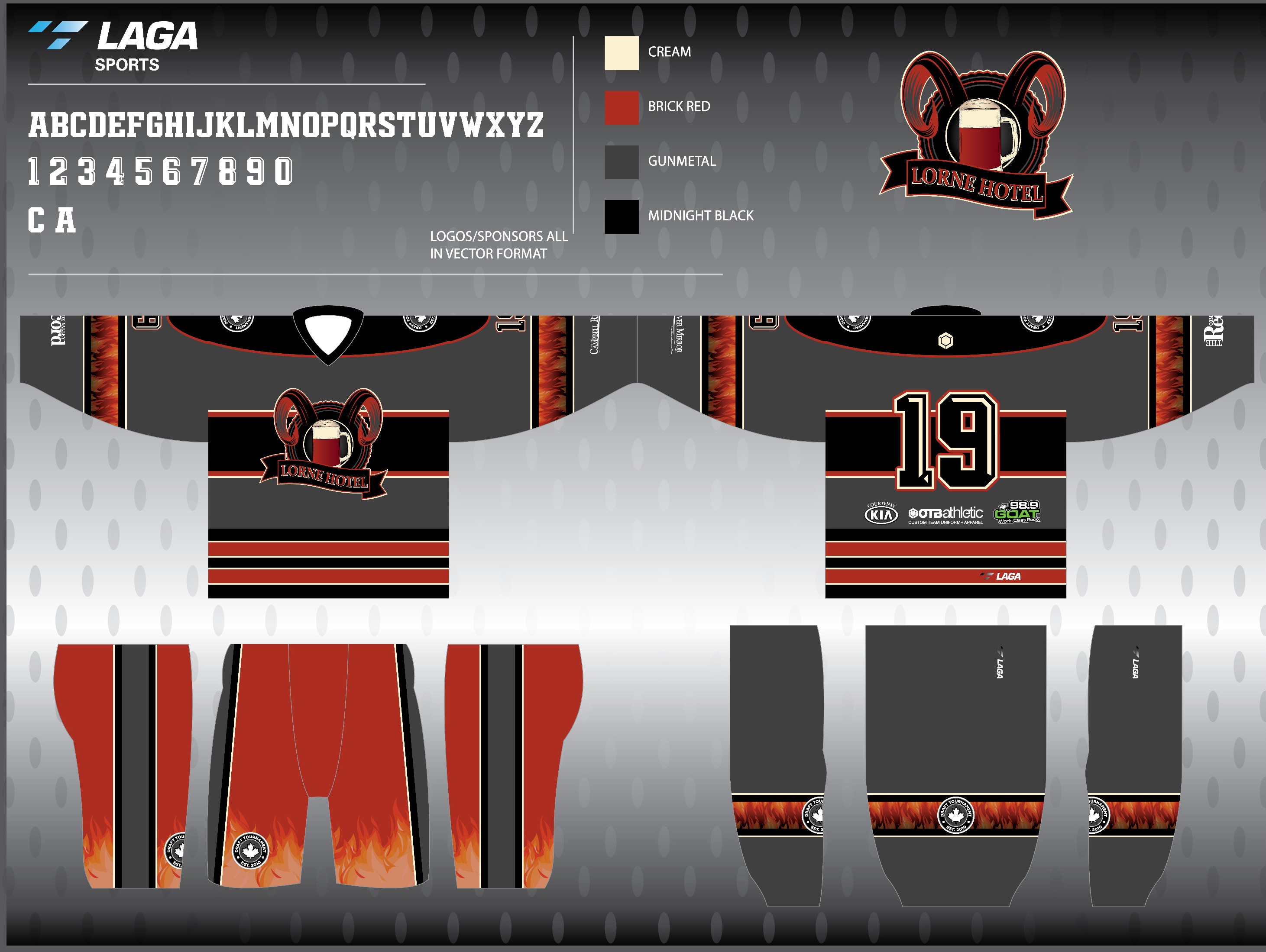 Comox, BC is a small town with a ton of history.
Over that past few decades – a number of local bars have either burnt down or been destroyed. Most people that have lived there for a while will know of all of them. They are all remembered fondly – with quite a few stories being told about them. None of them have been rebuilt for one reason or another.
To celebrate these bars and this history, the theme for the 2017 Comox Draft Tournament is Bar Down! 
The first team is the Lorne Demons!
The Lorne played a lot of live music and was a staple of down town Comox… But the hotel burned down in 2011. The pub added lively nightlife to the sleepy side of the Comox Valley.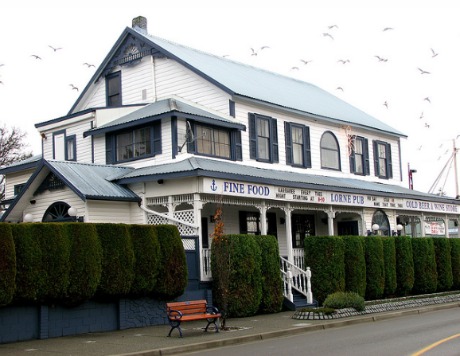 "Much of the Comox Valley woke up yesterday morning to hear the sad news that a local landmark had burned to the ground in an early morning fire. The Lorne Hotel & Pub, which has stood watch over Comox Avenue for 133 years, was gutted in a fire that started shortly before 2:00 a.m. Fire crews from both Comox and Courtenay battled the flames, but in the end, the Lorne was nothing more than ashes and charred wood. Until yesterday, the Lorne was, in fact, the oldest and longest-standing building in the entire Comox Valley."
See the full article here.