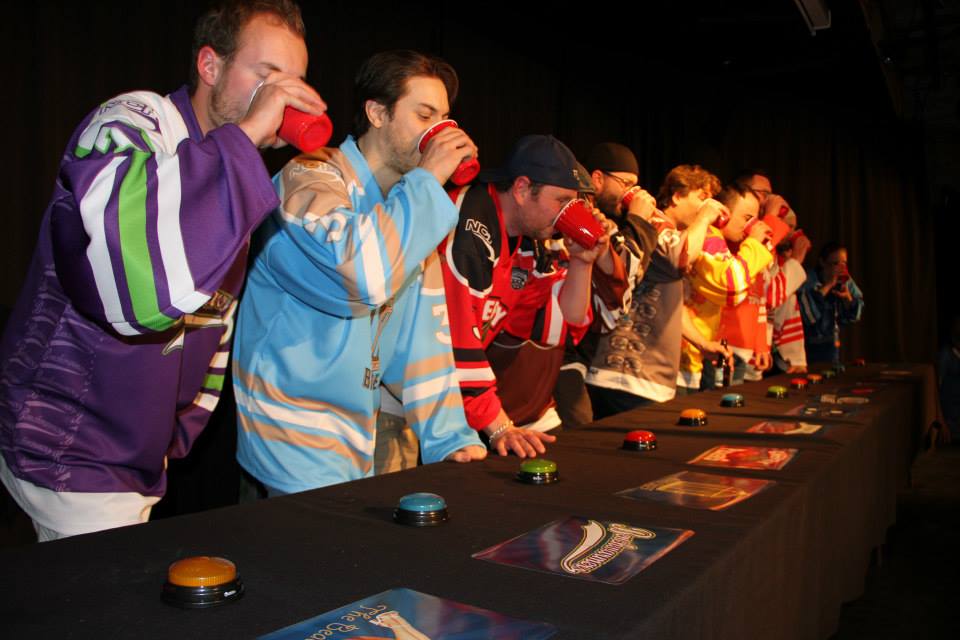 Friday, July 31st, Greater Vancouver is going to experience a party like no other and you can be a part of it. The Draft Tournament is the world's most unique hockey experience and it starts with a bang. Join us for a night of debauchery, drinking and making hockey teams, and the best part, there is no cover, you get a drink ticket and some pretty cool door prizes (like the jerseys you see here and some other cool things).
What's the catch? There is none, but we are going to cut if off as soon as we fill the venue to capacity. So don't wait, RSVP and we'll see you there!
The doors open at 8PM, Friday July 31st somewhere in Richmond. To find out where you have to fill out the form below.
RSVP Now - What are you waiting for?!